Exes Austin Butler and Vanessa Hudgens Have a Seemingly Awkward Run-In at Oscars Afterparty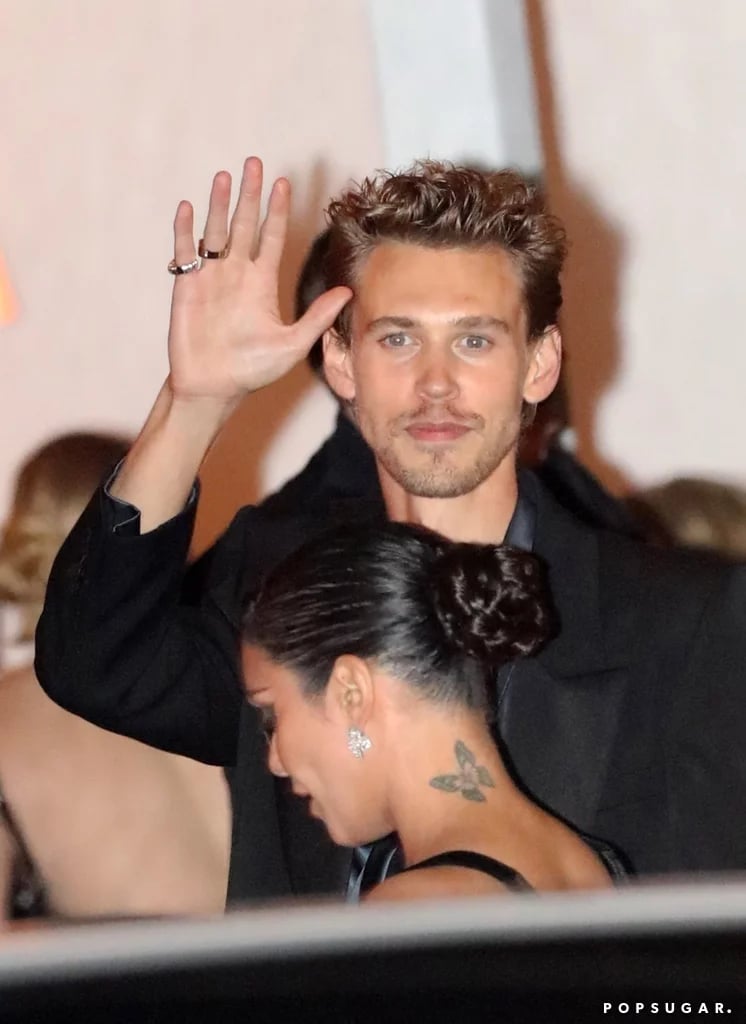 Exes Vanessa Hudgens and Austin Butler narrowly avoided each other at the 2023 Vanity Fair Oscars party on Sunday. In a photo obtained by POPSUGAR, the 31-year-old Oscar-nominated actor is shown walking past his 34-year-old newly-engaged ex-girlfriend with Sharon Stone. Hudgens, who hosted ABC's official Oscars countdown, appeared to ignore Butler as she walked by with her head down.
Hudgens and Butler were together for almost nine years before they split in January 2020. For the most part, the two have remained quiet about the reason for their breakup, but Butler did recently confirm that Hudgens was in fact the "friend" who inspired him to go for the part of Elvis Presley. During a roundtable discussion for The Hollywood Reporter in January, Butler recalled the time he was singing along to a Christmas song by Presley on the radio when a friend looked over at him and told him, "You've got to play Elvis," before either of them knew there was a biopic in the works.
When the Los Angeles Times later asked Butler if that friend in question was Hudgens, the "Elvis" actor said, "That's right. We'd been together for so long and she had this sort of clairvoyant moment and so I really, I owe her a lot for believing in me."
Source: Read Full Article