Eden: King Charles should not be a 'miserable apologist for empire' in Kenya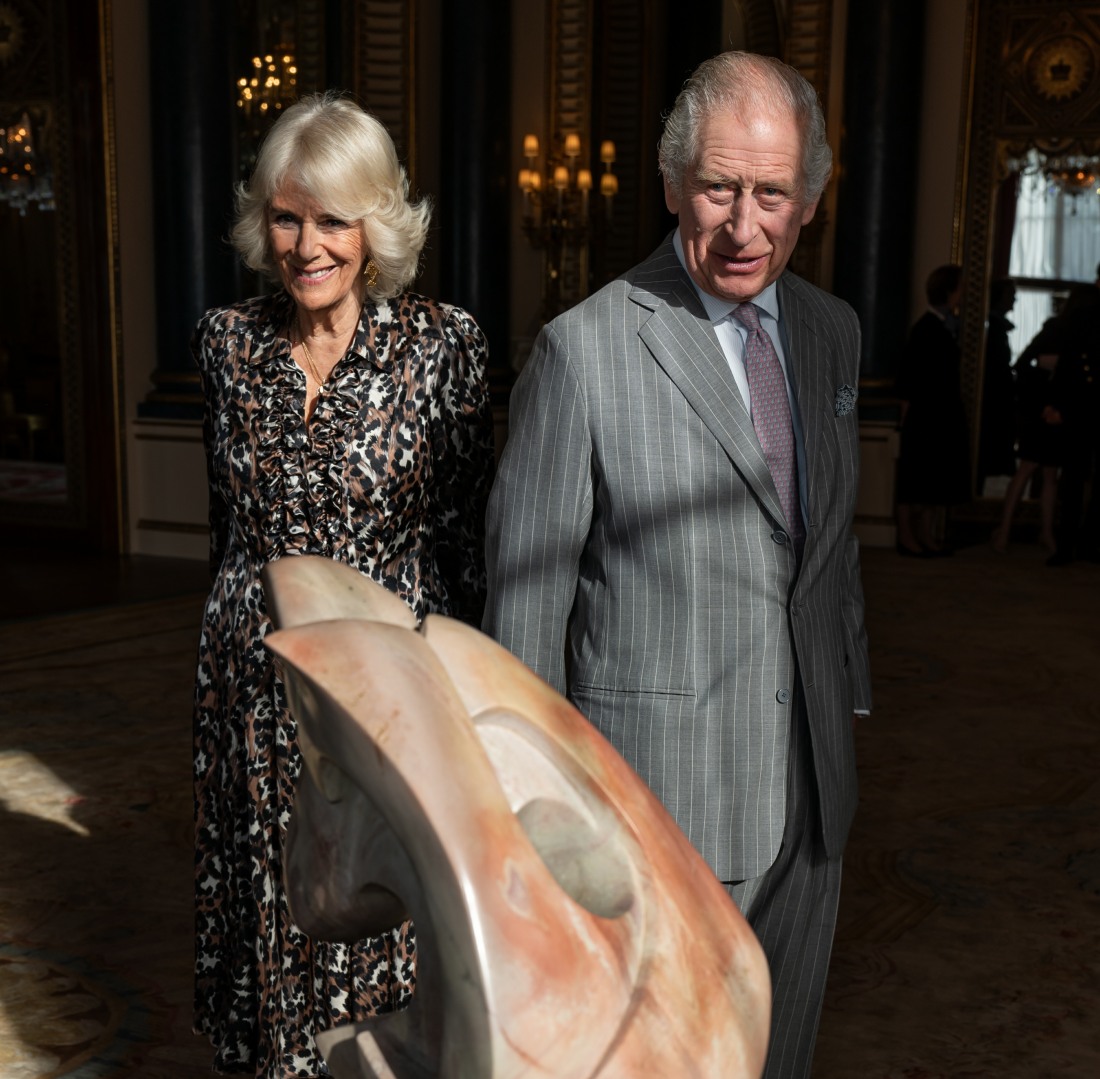 Next Tuesday, King Charles and Queen Camilla will arrive in Kenya for their first (!!) visit to a British Commonwealth country since QEII passed away. I keep saying this because it's true: it was never supposed to happen this way, with Charles refusing to go on a tour of Commonwealth countries in his first year as sovereign. He was supposed to observe a period of mourning (which he did), he was supposed to extensively tour the UK (which he did), and then he was supposed to go on a Commonwealth tour so that all of the commonwealth countries could see him (which he did not). Buckingham Palace's excuse is that Prime Minister Sunak didn't want him to travel that much, and/or the bigger priority was shoring up EU alliances. But it's bonkers that Charles or his heir have not visited Australia, Canada, New Zealand or any Commonwealth country in the past 14 months. Anyway, I have my fingers crossed that the king and queen's Kenya trip will be a huge disaster. Apparently, Richard Eden at the Daily Mail is hoping for the same thing!
When King Charles lands on Tuesday for a short tour of Kenya, he is expected to acknowledge some of the 'more painful' aspects of our shared history. These will no doubt include the Mau Mau uprising of the 1950s and its often bloody suppression by British troops. But there is also much to celebrate about our strong links with Kenya and the Commonwealth, says Richard Eden, who today urges the King and his advisers to avoid turning the visit into a 'misery tour'.

'It should be a celebration of Britain's close ties with Kenya and a chance to show how Commonwealth membership has benefited both countries since independence 60 years ago,' he writes in the latest edition of the Palace Confidential newsletter. 'Our Royal Family should be optimistic, joyful ambassadors for Britain, not miserable apologists for empire, which had positive as well as negative aspects.'

The midweek tour of Kenya, which runs from Tuesday to Friday, will include some poignant notes, writes Eden. 'The East African nation is where his mother climbed into a tree a princess and climbed down a Queen. And at a Buckingham Palace reception this week he was presented with a photograph of Queen Elizabeth and Prince Philip at Treetops Hotel, in Aberdare National Park, where they were staying in 1952 when they learned that George VI had died and their lives would change forever.'

Accompanied by Queen Camilla, this will be the King's first trip to a Commonwealth nation since the death of his mother and his accession to the throne just over a year ago.According to his deputy private secretary, Chris Fitzgerald, the King will take the opportunity to acknowledge 'the more painful aspects of the United Kingdom and Kenya's shared history'.

Will he go further? There are real dangers in doing so, concludes Eden.
[From The Daily Mail]
Eden is basically arguing on behalf of colonialist cosplay and imperialist messaging. Come on, that might work on William and Kate because those two idiots love some colonialist cosplay. But it won't work on Charles. No, Charles will try to have the smallest, tidiest footprint in Kenya. Everything stage-managed to a crazy degree, careful photo-ops with the friendliest Kenyans and absolutely no "grand old empire" talk. It's bonkers that one of the Mail's biggest columnists is like "don't apologize for all of the racist, violent sh-t Britain did, stay strong!" Anyway, fingers crossed that even with the careful choreography, sh-t still hits the fan.
PS… These are photos from October 24th, when Charles and Camilla did an event at the palace where they "viewed part of the Royal Collection relating to the Royal family's long standing connection to the nation at a reception for the Kenyan diaspora in the UK." They invited people of Kenyan descent to the palace so that they could all look at the stuff the Windsors stole from Kenya. I swear to god.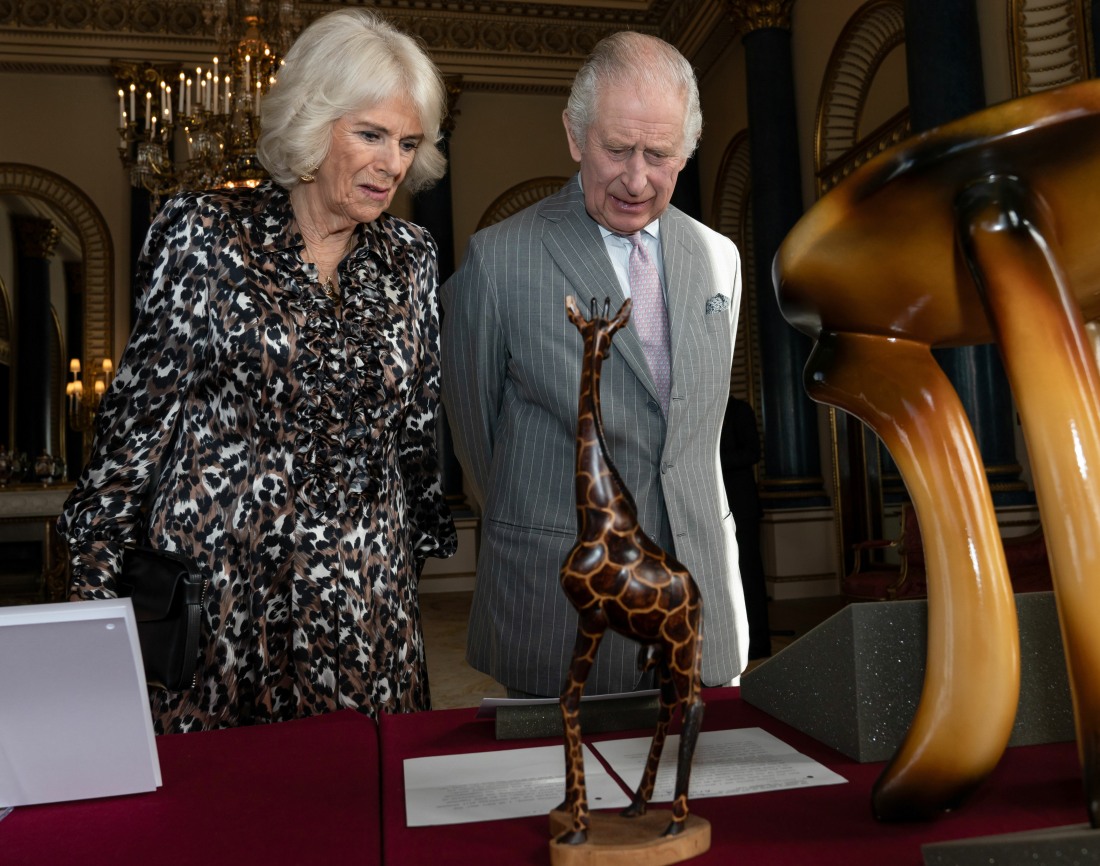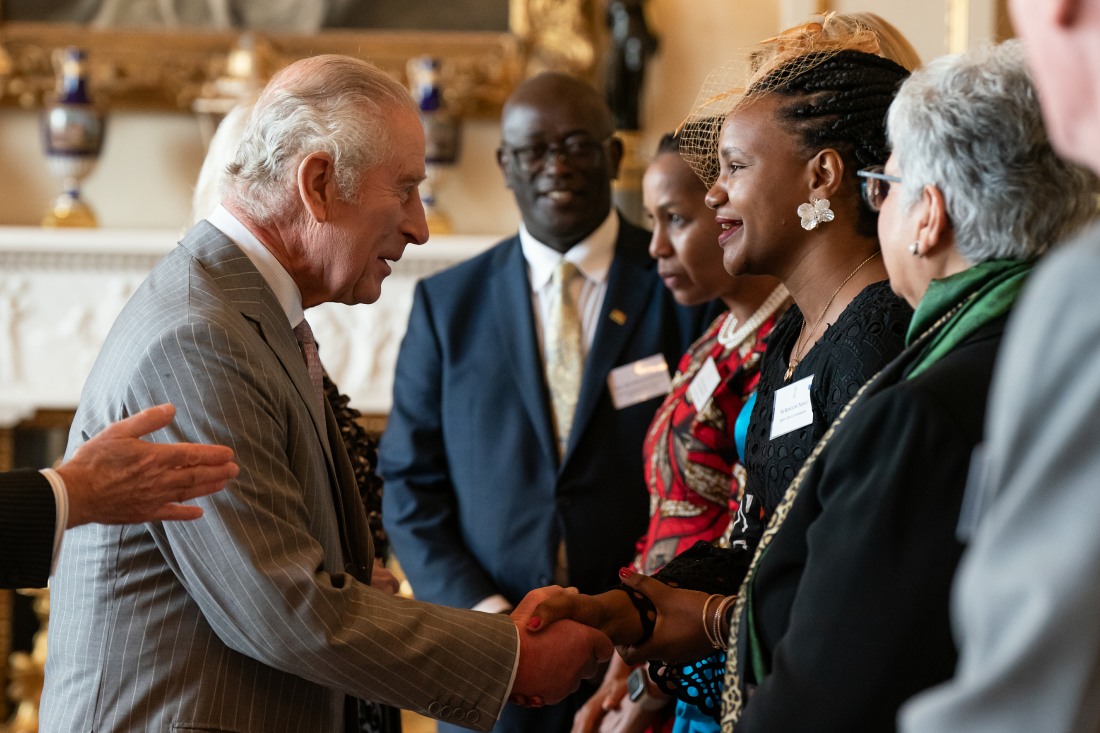 Photos courtesy of Cover Images.
Source: Read Full Article