Dame Julie Andrews Once Watched Her Husband Direct An Orgy Scene & It Was 'So Sweet'
Only Julie Andrews could describe witnessing an orgy with the whimsy of a children's storybook!
The legendary actress stopped by The Ellen DeGeneres Show on Wednesday to promote her upcoming memoir Home Work. In the book, the 84-year-old star opens up intimately about her past, including her late husband Blake Edwards' battle with depression and addiction.
After commending Andrews for being so candid about her husband's mental health issues in her book, Ellen DeGeneres admitted she really just wanted the tea on the Hollywood party scene in the '70s — prompting the Mary Poppins star to recall a "manufactured" orgy her husband shot for the film 10.
As Andrews explained, she was filming the 1979 film when Blake, who was directing, asked her to come to set. Upon her arrival, the Oscar winner was greeted with a sea of naked bodies!
She remembered:
"He said, 'Julie, you've just gotta come on over here, it's an unbelievable sight.' So I went dashing over. Of course, I did. What Blake had done was hire an awful lot of people who really are very at ease doing orgy films, I guess."
We're sure those people weren't hard to find in the '70s! Ha!
Andrews went on to paint a vivid picture of the scene, which she described as "so sweet" because her costar Dudley Moore was standing "completely naked" in between two very tall (also very naked) ladies. She remembered: 
"I walked in and everyone was stark naked and lying around, very happily and casually, treating it totally normally. And there was sweet Dudley in the middle of it all and he wasn't very, very tall. Blake put him between two enormously statuesque ladies and so he was completely naked and these two ladies were naked, but their bums were up here and little Dudley's was down there. So sweet."
Ah, such memories!
Ch-ch-check out the clip (below) to hear the full story, Andrews-style!
Andrews' memoir kicks off with her arrival in Hollywood, and gives fans juicy details about her earliest films like Mary Poppins and The Sound of Music. But the star's story runs deeper than showbiz: she also gets candid about her blended family.
As you may know, the actress had daughter Emma Walton Hamilton, who cowrote Home Work, with her set and costume designer ex-husband Tony Walton. In 1969, Andrews married Edwards, who had two children from a previous marriage. 
Andrews and Edwards went on to adopt two children, Amy and Joanna. The filmmaker passed away in 2010 at the age of 88.
Check out another clip (below) from Andrews' Ellen interview for more: 
Related Posts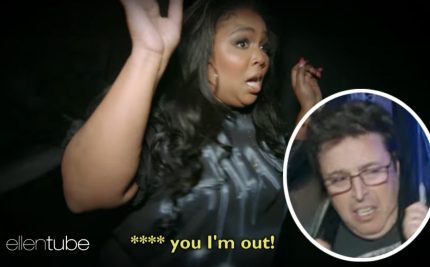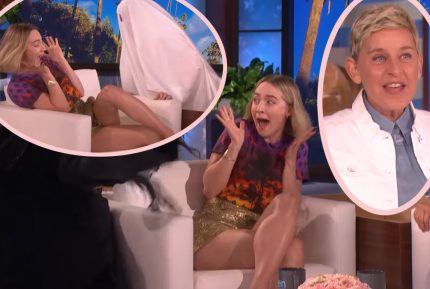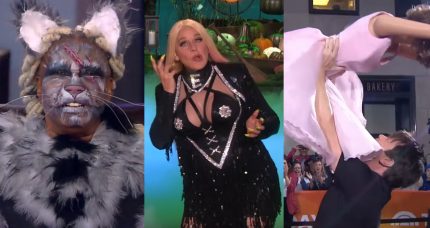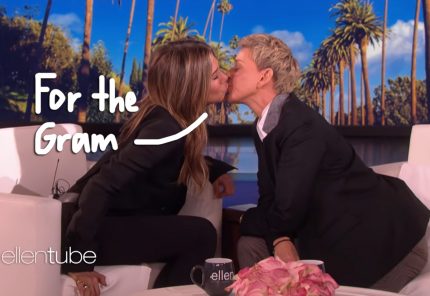 Source: Read Full Article