Becca Tilley Gushes Over Hayley Kiyoko: "[She] Has Really Made Me Feel Brave"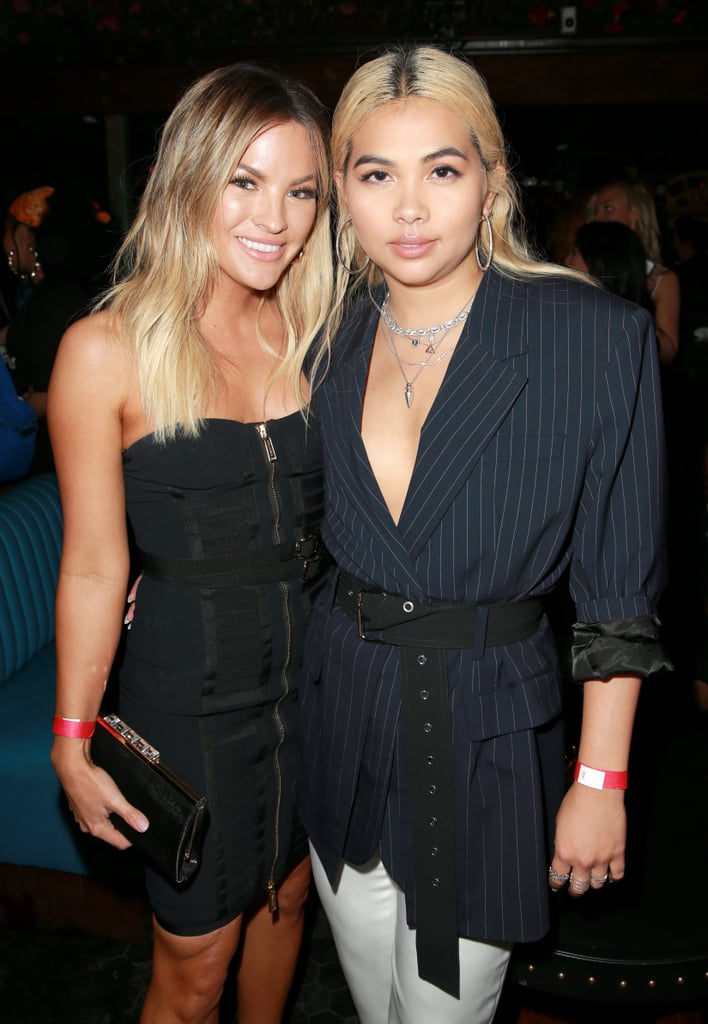 After much speculation, Becca Tilley and Hayley Kiyoko confirmed their romance on May 20 in the singer's "For the Girls" video. And on the May 23 episode of Tilley's podcast, "Scrubbing In With Becca Tilley & Tanya Rad," Tilley said she's been floored by the public's response to the news.
"I was prepared for anything and everything," she said. "I was not prepared for the amount of love and support that we got. Like, I just could have never predicted." Apparently, Kiyoko's encouragement helped Tilley feel comfortable with finally coming out. "Hayley has really made me feel brave," she said. "And she was always like, 'People are gonna love you, people love you, and they want to see you happy.'"
Rumors about their relationship have been swirling since 2018, when Tilley and Kiyoko cozied up in photos at Nylon's annual Young Hollywood party. In 2019, Tilley revealed that she was in a relationship but wanted to keep it private. But in Kiyoko's video for "For the Girls," which parodies "The Bachelorette," Tilley steps out of the limousine at the eleventh hour and sweeps Kiyoko off her feet.
Being in one of Kiyoko's music videos has always been a part of Tilley's plan. "I've always said, 'I'll go public — we can go public if I can be in one of your videos, like, be the video girl,'" she said on the podcast. "And I'm not an actress and she always hires actors, like, legit actresses. And so she was always like, 'OK,'" she said. "And I just was kind of like, 'I think I'm ready, like, I think it's time.' For four years, you know, it's been our relationship."
Despite keeping their relationship out of the public eye until now, Tilley and Kiyoko haven't exactly kept their relationship a total secret. "We were very much ourselves. We held hands in public. We kiss," Tilley added. "If I met someone . . . I introduce her [as] my girlfriend, Hayley. I never was like, 'This is my friend or my best friend,'" she continued. "I really made an effort to make sure that there was that distinction between private and secret." Tilley also discussed introducing Kiyoko to some of her "Bachelor" community, including Ben Higgins, and the pair also attended JoJo Fletcher and Jordan Rodgers's recent wedding together.
Source: Read Full Article