'Barefoot Contessa' Ina Garten's Pink Birthday Cake Recipe Is Always a Hit
Ina Garten has the perfect fancy birthday cake recipe that will impress party guests and delight the person you're celebrating. The Barefoot Contessa star's pink birthday cake recipe is a vibrant three-tiered stacked cake, but you can certainly customize the color and decorations to your tastes.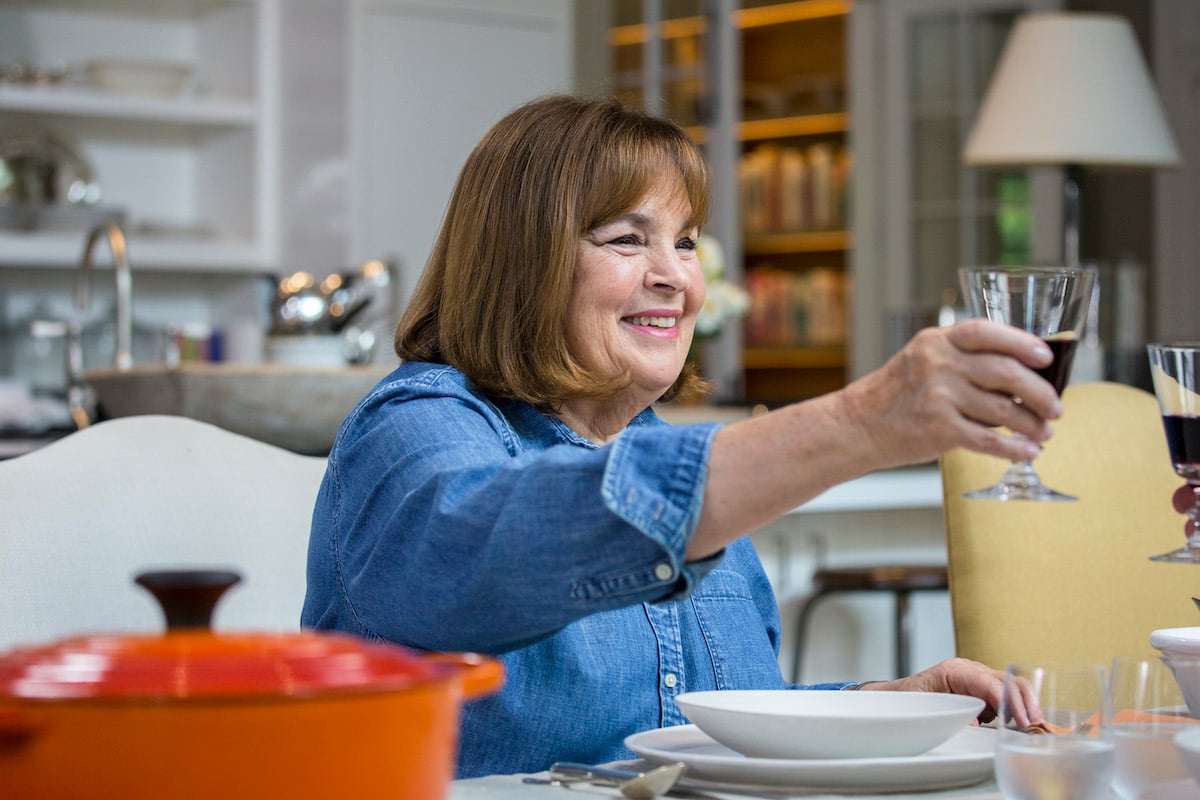 How to make Ina Garten's birthday cake with hot pink butter icing
Garten demonstrated the pink birthday cake recipe on her Barefoot Contessa cooking show, explaining that she was making it for an 11-year-old girl. "I thought maybe I'd make a vanilla cake with hot pink icing," she explained. "What girl wouldn't like that?"
"And a little bit of fantasy," she added. "I thought instead of making one layer I'm going to make three layers a little bit like a wedding cake. And then they're going to decorate it with hot pink candy."
Garten first creamed together the butter and sugar, then added the eggs one at a time to incorporate them. She added sour cream that "makes it nice and rich," as well as vanilla and lemon zest.
"I like things that have a little depth of flavor and since the icing's going to be very sweet, I thought a little lemon zest might cut that," she explained.
After combining all of the wet ingredients, Garten put the dry ingredients, (flour, corn starch, salt, and baking soda) in a sifter. She slowly added the dry ingredients into the wet ingredients while the mixer was on low speed.
"You don't want to overmix it when the flour's in because you'll develop the gluten in the flour," she explained. "You'll end up having bread instead of cake."
"Do it slowly, but steadily, and you'll have perfect cake every time."
Garten poured the batter into three different-sized pans, and explained there are varying baking times. The 9-inch cake bakes for 45 minutes, the 6-inch bakes for 35 to 40 minutes, and the 3-inch cooks for 30 minutes in a 350 degree Fahrenheit oven.
Ina Garten's hot pink icing is so easy
While making the pink icing, Garten explained her reasoning for going with such a vibrant shade. "No baby pink here for these girls," she said. "We want it really exciting."
She combined the butter, confectioners' sugar, milk, and vanilla extract before adding the pink food coloring.
Garten presented the stacked layer cake to the birthday girl at a backyard party and let the guests all get involved in the decorating. It was a perfect activity for a group of young party guests.
You can find the full recipe on the Food Network website.
Ina Garten's birthday sheet cake feeds a crowd
If the thought of baking three different sized cakes, stacking them, and frosting the whole thing is overwhelming, Garten's cake recipe can also be poured into a half sheet pan. It bakes for 25 to 30 minutes in a 350 degree Fahrenheit oven.
She uses a rich chocolate frosting for the cake and decorates it with M&Ms and festive sprinkles.
Garten also uses the sheet cake recipe to make her signature American flag cake. "It's actually a cake that uses really simple ingredients but it looks so dramatic," she said of her patriotic-themed dessert.
Source: Read Full Article