Autumnal Bennifer: Ben Affleck & J.Lo reunite in NYC for 'The Last Duel' premiere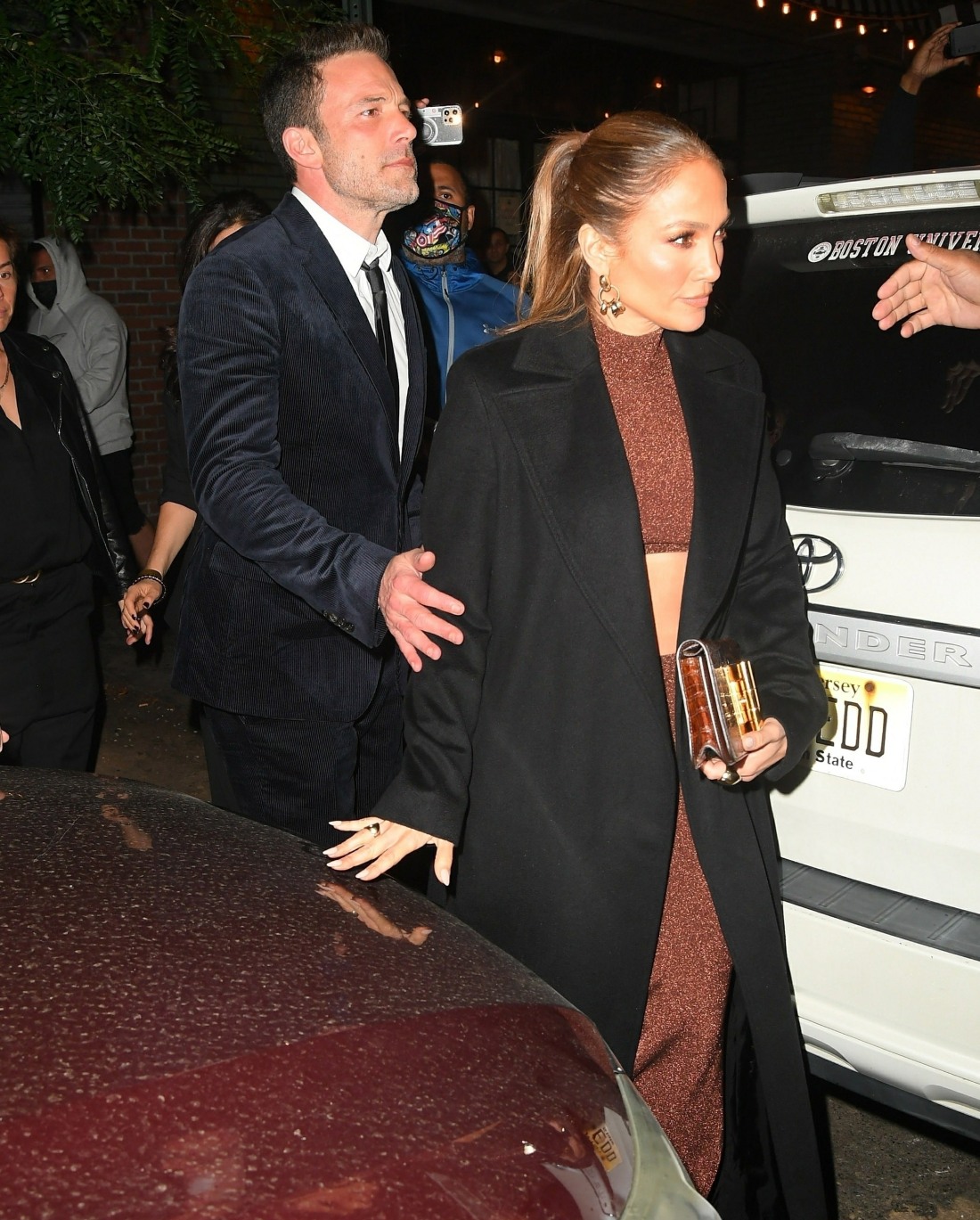 Another Autumnal Bennifer Weekend! Ben Affleck and Jennifer Lopez flew (separately?) to New York for the latest premiere of his film, The Last Duel. Incidentally, I've seen some reviews of the film and the critics are saying that it's surprisingly good, and that Jodie Comer is great and Ben is a scene-stealer. So Ben might actually be part of some Oscar campaign this year? We'll see how everything pans out.
Anyway, Bennifer looked great! They look loved-up. Ben looks like he could eat her for dinner. J.Lo looks truly happy. She wore a Herve Leger two-piece ensemble which showed off her abs and yes, I'm jealous. Ben wore Ralph Lauren. I like that they didn't really color coordinate too hard – I see that as a sign that while J.Lo loves to match with her men (or make her men match her), she's chilling out on that a little bit out of respect for Ben. The color wheels are still involved, but she's not going overboard.
So… yeah. Even though they're working on separate projects – he's in Texas, she's in Canada – they're still flying to see each other and walk red carpets for each other. Cute.
Ben also made another little appearance on her Instagram!!
https://www.instagram.com/p/CU1aMMnrYGc/
A post shared by Jennifer Lopez (@jlo)
Embed from Getty Images
Embed from Getty Images
Embed from Getty Images
Photos courtesy of Getty, Backgrid.
Source: Read Full Article