Armie Hammer pontificates on white privilege & how he doesn't feel like a Millennial
@armiehammer gets deep. Introducing our March cover star ⭐️. Read the interview now LINK IN BIO. // Follow #GQ Editor @dylanjonesgq⠀ ✍️ @jonathangq ? @ericraydavidson Styled by @luke_jefferson_day Creative direction @paulsolomonsgq
I saw that Armie Hammer was on the cover of British GQ like a week ago but I really didn't bother to read any excerpts. I don't know why – Armie is actually great at giving interviews, and he usually says something notable, either notably good or notably bad (usually bad). He's not sitting around and pontificating on his actorly process like so many – no, Armie is usually spilling some tea or throwing shade at someone. In the March issue of British GQ, the victims of Armie's shade are: white people who don't recognize their privilege, trust fund a–holes, Milennials and anyone who met Stan Lee and posted a photo of themselves with Stan Lee when Stan Lee passed away. Some highlights from Armie's GQ interview:
On white privilege: "There are white people who exercise their white privilege with or without knowing it and I would be foolish to sit here and say, 'Well, that has nothing to do with my career.' I can't sit here and say that. But also, people must be aware of the work ethic it takes. I get it. Guys like me have got a lot from being guys like me. Even if white privilege does have anything to do with it, there is a lot of work I put into this."

He's not taking money from his family: "It was a conversation I had with myself: you can be this person or you cannot. I would rather not. It wasn't about cutting ties or bonds with my parents or anything like that. It was about strengthening myself."

On his shade for people posting photos of themselves with Stan Lee: Although Hammer here apologises again for having a pop at those who genuinely had a long relationship with Lee, he also underlines the thing that truly bugs him about celebrity culture. "Let me be clear. I do not feel badly for the people that I offended who met Stan Lee once and were capitalising and masking self-promotion as false grief."

Whether he feels like a Millennial (he was born in 1986): "I am a millennial… And I can't say I am not a millennial, but I'm not a millennial. I don't get it. It doesn't resonate with me. I don't know why millennials will go to a wedding and take a picture of themselves on the dance floor and then post it on social media and be like, 'Congratulations to Sarah and Jeff, so happy for you guys!' Just what the hell is that? That just doesn't make any sense to me."
[From British GQ]
There's a lot to unpack, as there always is with an Armie Hammer interview. Let's start with the conversation about Millennials… I've believed for some time now that the so called "Millennials" should be split into two separate generations, possibly three. I'm Xennial, and Armie misses the cusp of Xennial too, because people believe Xennials were born 1977-1985. In general, I don't think someone born in 1982 has any generational connection to someone born in 1999, but technically they're the same Millennial generation. It's stupid. So, I actually agree with Armie that technically, he's a Millennial but his world-view is probably more Gen-X/Xennial.
As for what he says about white privilege and his trust fund/family money… on one side, I appreciate that Armie acknowledges his privilege and is at least aware of it. But he still thinks that he's mostly benefiting from a meritocracy where his hard work is the main thing being rewarded. And… that's not true. No one is saying he doesn't "work hard." We're saying that white privilege has been institutionalized across the board to an extent where 99% of the time, it's only the "hard work" of white people which is being rewarded. Armie didn't need his family's money – he had his family's name, and he has white skin and blonde hair.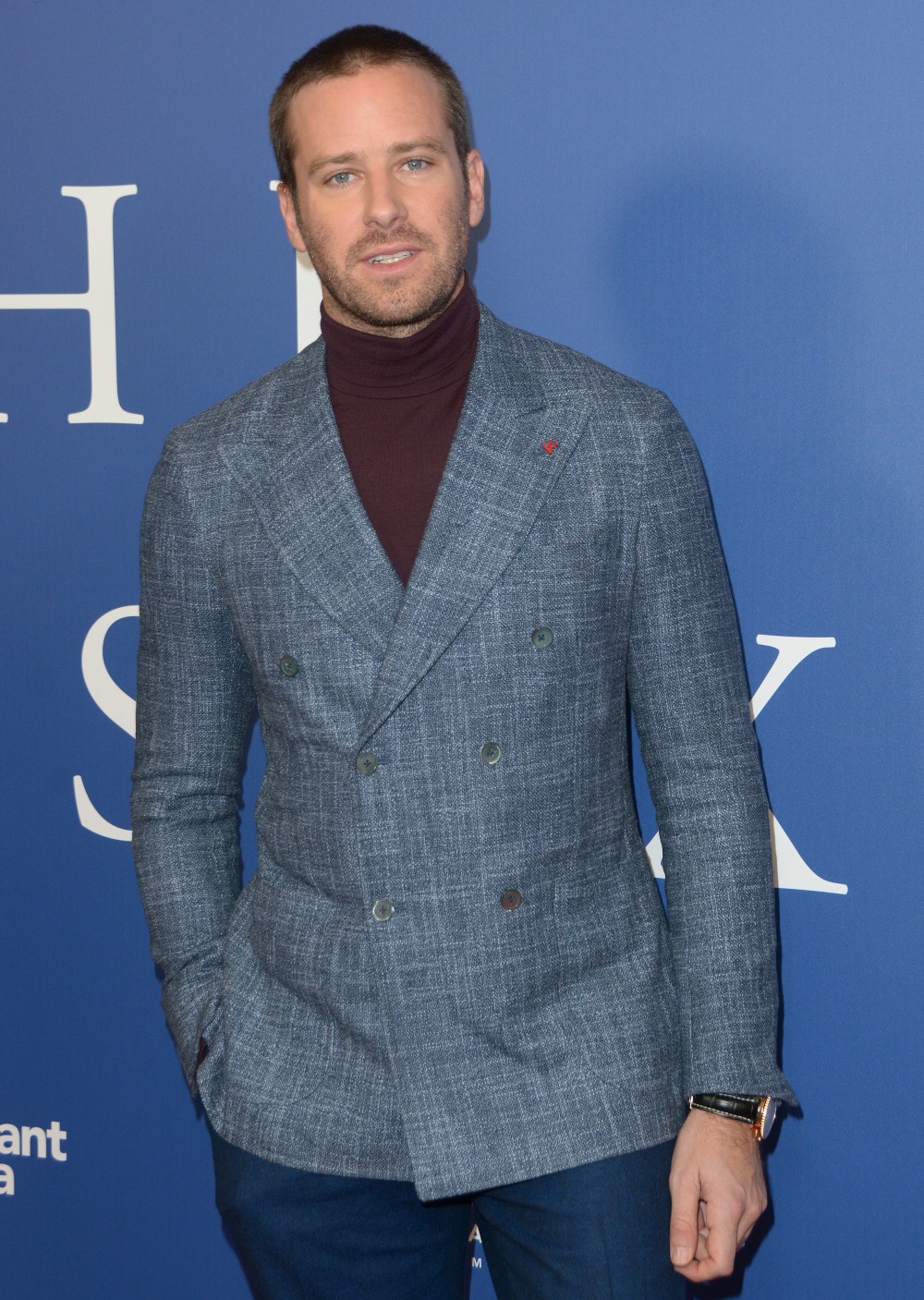 Cover courtesy of British GQ, additional photos courtesy of WENN.
Source: Read Full Article