Ariana Grande's "Thank U, Next" Music Video Honors Mac Miller in Such a Sweet Way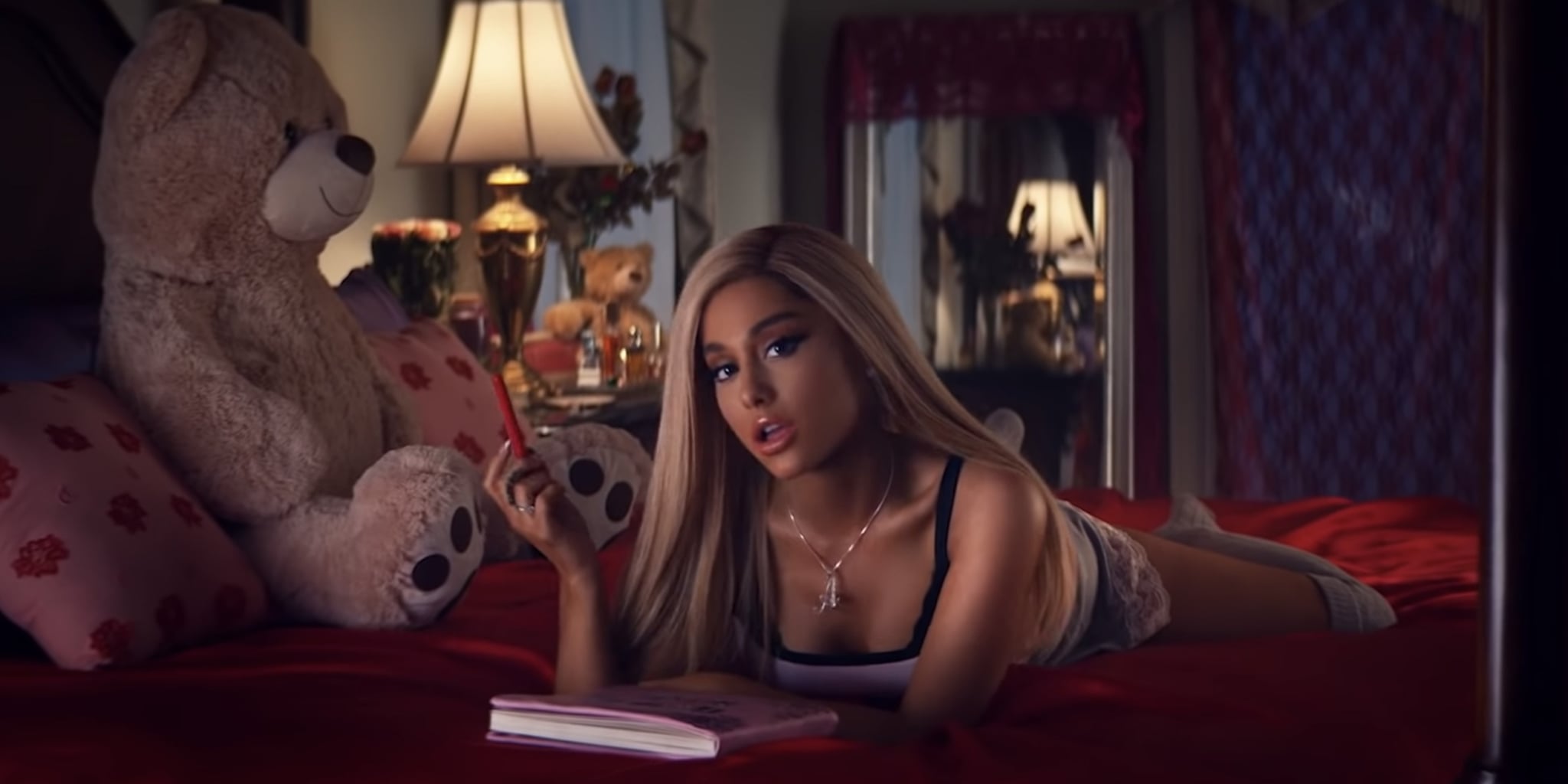 Ariana Grande's video for breakup anthem "Thank U, Next" is chock-full of Easter eggs, celebrity cameos, and truly iconic moments. One of the most talked-about scenes is when Ariana, in full Mean Girls mode, is lying on her bed and going through a Burn Book filled with photos of her exes with comments and descriptions for each of them. However, there is one ex-boyfriend who is missing from the book: the late rapper Mac Miller, whom Ariana dated from August 2016 to May 2018.
One fan on Twitter mentioned seeing pictures of Mac, along with Ariana's other exes, while the singer was flipping through the Burn Book, but Ariana quickly noted that Mac is actually next to her bed rather than in the book.
Mac died on Sept. 7 at the age of 26. It was recently revealed that the cause of death was an accidental overdose of fentanyl, cocaine, and alcohol, which caused the "Ladders" rapper to go into cardiac arrest. Shortly after his death, Ariana shared a personal photo of Mac on Instagram. Later, she posted an old video of the two hanging out together with a heartfelt caption. More recently, Ariana posted an homage to Mac on Thanksgiving and covered up a tattoo that was previously dedicated to ex-fiancé Pete Davidson's father, replacing it with a tribute to Mac Miller's dog, whom she took in following Mac's death.
Source: Read Full Article