Ariana Grande posts support for Pete Davidson, who has blocked her on Instagram
Embed from Getty Images
I don't know exactly why, but I don't find Ariana Grande as calculating as some of you do. I think she's an opportunist sure, and that she's making specific moves for her career, but don't we all do that? She's not dropping blind item songs or feuding with other artists. She's clear about whom she's singing about and she uses names. She mines her personal life for her lyrics, but she's open about it, it's not like she's playing games to get us to talk about her. Maybe I'm naive, but I like her.
That's why I find it somewhat genuine that she stepped in to support and defend Pete Davidson after he revealed that he was bothered by trolls on Instagram. Ariana dumped Pete nearly two months ago and she moved on spectacularly by just killing it with a hit single about her exes. Then she dropped the video on Friday and it was the most viral video ever. It broke the record for views in 24 hours on YouTube. That must have brought more mean commenters to Pete Davidson's Instagram because he posted that he was being bothered by people. He wrote that he'd been "online bullied and in public by people for 9 months" and that "no matter how hard the Internet tries to make me kill myself I won't." Pete has been open about his history of suicidal thoughts and bipolar disorder and it was worrying. Ariana posted a message to her Instagram stories in support of Pete yesterday. She didn't mention him by name though, which was boss, but she did wrote "I will always have irrevocable love for him."
i know u already know this but i feel i need to remind my fans to please be gentler with others. i really don't endorse anything but forgiveness and positivity. i care deeply about pete and his health. im asking you to please be gentler with others, even on the internet. i've learned thru my own mistakes not to be reactive on socials so i do understand. but you truly don't know what anybody is experiencing ever. regardless of what they choose to display on social media or how they may appear in public. i can promise u that. so please let whatever point you're trying to make go. I will always have irrevocable love for him and if you've gotten any other impression from my recent work, you might have missed the point.
[Instagram stories via hot new hip hop]
That was nice, but she had to write something like that or people would accuse her of being cold to him. Later, Ari responded to a fan by saying that she's blocked by Pete and hasn't seen any of the bullying against him. She surely saw his post because it was widely reported and that's what she was responding to, but I believe her that she didn't see the messages that bothered him. It's unclear what that was anyway. Here's her message via E!
— mona (@arianashijabi) December 3, 2018
I admire how she manages to be so gracious and kind but also makes it clear that Pete is being petty and blocking her. This time she used his name and she had to know this message would go public. Ari is definitely an opportunist, but again I admire that. She owned this whole mess and used it to further her career. Plus that song is just so damn cute.
?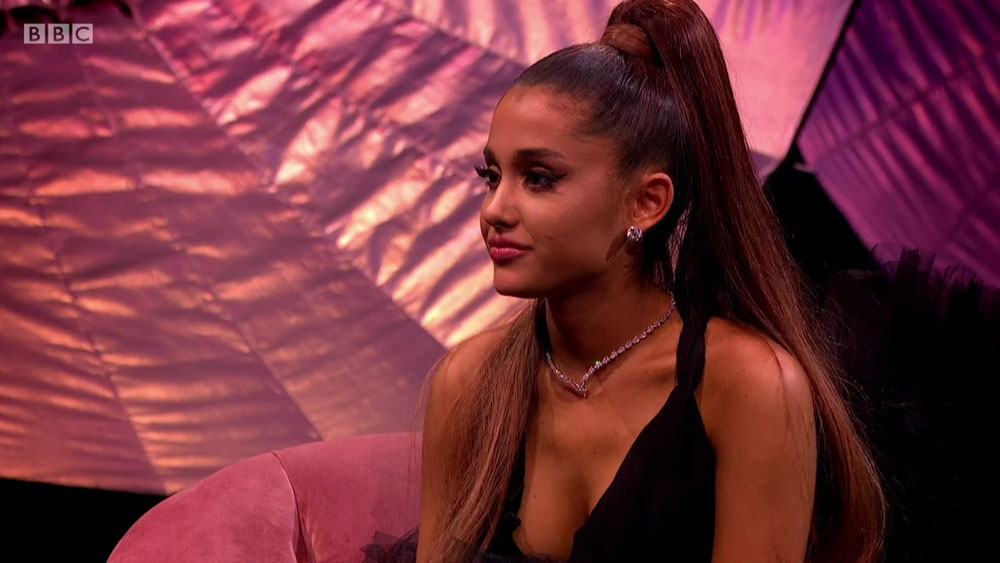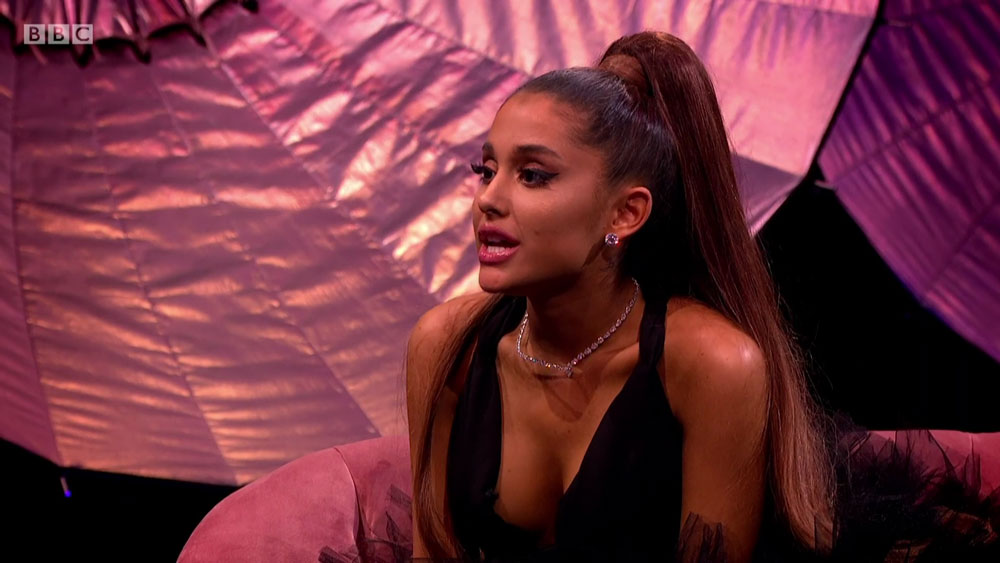 photos credit: Getty, via Instagram, WENN
Source: Read Full Article