All the Reasons to Fall in Love with Zachary Levi All Over Again
If you haven't seen the latest season of The Marvelous Mrs. Maisel, then you're missing out on a lot: Midge's hilarious jokes, the seriously beautiful wardrobe, but most importantly the love of my life Benjamin Ettenberg.
It's been a hot minute since Zachary Levi's been under our Hollywood radar (or is it just me?). Last I remembered of him was when he was voicing the Flynn Rider/ Eugene to Mandy Moore's Rapunzul for Disney's Tangled series franchise. Sooooo you can imagine when he showed up in the 1950s Catskills looking the way he did, let's just say my face channeled his in this pic: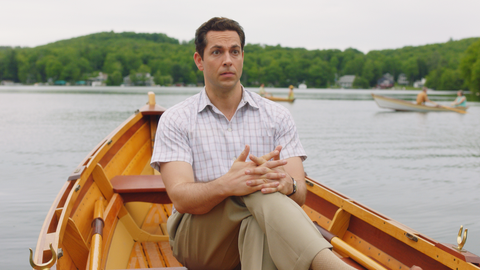 Here are all the reasons why Zac is the Hollywood stud muffin that deserves all our love right now.
1. The glow up is so real. 😍
Excuse my language, but Zac is now a totally certified MF Zaddy. He's always been cute and charming as we've come to know him in his five-year run as nerdy computer geek Chuck Bartowski on Chuck (2007-2012)…
View this post on Instagram
A post shared by Zachary Levi (@zacharylevi) on
BUT LOOK HOW PRETTY:
View this post on Instagram
It's like the old saying goes, "Hard work, over time, plus chicken & broccoli, minus carbs, divided by whey protein, in which "X" represents the amount of supplements and "Y" represents the sentiment of "WHY the hell am I doing this to myself?!", multiplied by shameless selfies whilst staring into nowhere…carryyy theee ooone…equals results." 📸 by @ericblackmon / "Tan" by Hefe Filter / Body by Jake. 👏💃
A post shared by Zachary Levi (@zacharylevi) on
2. Benjamin is the best.
His role in The Marvelous Mrs. Maisel will make you swoon! Well, maybe a little upset at first because he's such a weird and quirky fella, but once he warms up to Midge you'll fall in love with him, too! He says slightly cheesy, 100% dreamy lines like, "It's pretty spectacular. Though 'spectacular' takes on a much different meaning once a person's met you." Be still, my heart!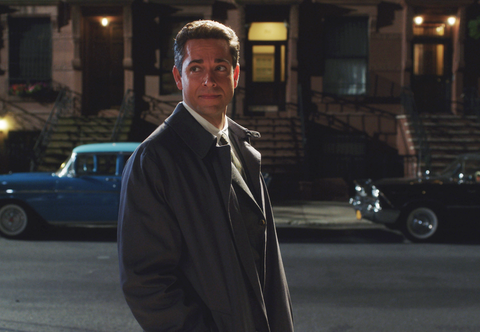 3. He's the next Hollywood superhero hunk.
After playing Fandral in Marvel's Thor: Ragnarok (2017), Zac is now going to be starring in his own superhero movie.
View this post on Instagram
A post shared by SalaNerd 🇧🇷 (@instasalanerd) on
He's playing superhero Shazam in Warner Bros. and DC's upcoming Shazam! (2019) movie, which premieres April 5 next year. He plays the buff adult alter ego of Billy Batson (Asher Angel) and appears whenever his teen self says the word, "Shazam!" So he'll basically be a teenage boy in a full-grown adult's body.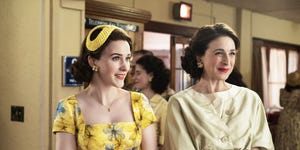 4. He's a sensitive guy.
He met one of his youngest fans, who actually drew him this work of fine art:
View this post on Instagram
Shazam meets Jesus. ⚡️😇 #ccxp #fanart #blessed #literally 🙏
A post shared by Zachary Levi (@zacharylevi) on
And once she got to hug him, she just couldn't let go and started crying. Then, like the empathetic guy that he is, Zachary cried, too! TBH, I'm also crying.
HE STARTED CRYING TOO… FUCK pic.twitter.com/zM4QVwIVYW
5. He's a Disney prince with a beautiful singing voice.
IDK if you've heard, but this actor's got some serious chops. Back in 2010, he wasn't required to be a smoldering guy, but he did have to sing for Tangled. This video is all you need as proof of his Disney prince-hood:
6. He likes to be candid on social media. Maybe a little too candid…
At some point, he talks about his troubling bowel movement predicament for all his followers to hear. And it's a little TMI, but he's constipated and desperate for advice.
View this post on Instagram
Apparently my local Toronto baristas are both followers of my social media AND helpful with the constipation tips. 💁‍♀️
A post shared by Zachary Levi (@zacharylevi) on
Luckily, his baristas in Toronto—who, as it turned out, also followed him on Insta—had some pretty solid tips for him.
7. He loves his nephew. So much.
While Hollywood and acting projects keep him busy, Zachary is definitely a family guy. If you follow him on Instagram, you'll see that he posts videos and photos of his baby nephew ALL. THE. TIME. And it's friggin' adorable. Almost as adorable as his nephew.
View this post on Instagram
I👏cant👏with👏this👏kid! My nephew wins. He wins all the things. #nelfphew @shekinaheden @mcgdop
A post shared by Zachary Levi (@zacharylevi) on
You win, Zac! You win all the things!
View this post on Instagram
A post shared by Zachary Levi (@zacharylevi) on
Source: Read Full Article