Alex Rodriguez Seen Visiting Katie Holmes' Apartment Building After Reuniting With Ex-Wife Cynthia
The former MLB star keeps it casual in a white T-shirt when exiting an apartment building where the 'Dawson's Creek' alum lives, a day after gushing over his ex Cynthia Scurtis.
AceShowbiz –Alex Rodriguez had an interesting choice of place to visit over the weekend. The FOX Sports analyst was spotted leaving Katie Holmes' apartment building when he was out and about in New York City on Sunday, June 13.
The retired professional baseball player kept it casual when exiting the apartment building that is home to the 42-year-old actress. He donned a white T-shirt and pants in matching color. He also sported dark shades and held a tablet.
Though Katie is one of the building's more famous occupants, it's unclear whom A-Rod was visiting that day. He seems to be familiar with the area as he was seen stopping by a tattoo parlor located near the apartment building the weekend before.
Alex's visit to Katie's apartment building comes just a day after he reunited with ex-wife Cynthia Scurtis for a workout session. Showing their amicable relationship, the former MLB star took to his Instagram Story to repost a picture from their gym session.
He gushed over his ex in the caption, writing, "Cynthia is a world class mommy to our girls …" He inserted a joke as he playfully trolled her, "Wrapping ice though?!?!?! LOL."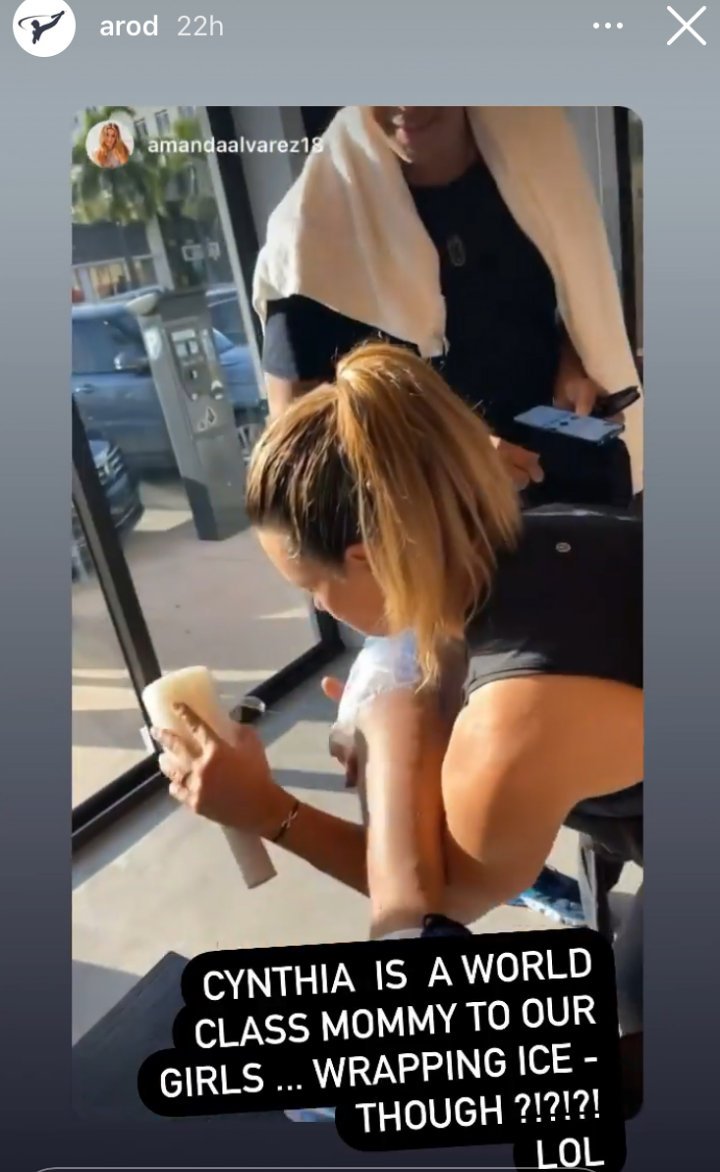 Alex Rodriguez gushed over his ex Cynthia Scurtis.
Over on his Instagram feed, A-Rod also shared selfies with his gym partners, including Cynthia, to celebrate completing 54D, a nine-week fitness program in Miami that costs $4,000 and has been credited for his recent transformation. "54D – That's a wrap," he wrote in the caption.
"Today I completed a nine-week journey with 22 of my classmates. I couldn't be more proud," he went on sharing. "We took on this challenge together – with family, with @ARodCorp team members and friends."
Alex is currently single after calling off his engagement to Jennifer Lopez in April after 4 years of dating. He shares two daughters, 16-year-old Natasha and 13-year-old Ella, with his ex-wife Cynthia.
As for Katie, he is also newly single after ending her whirlwind romance with chef Emilio Vitolo Jr. A spokesperson for the actress said when confirming the split last month, "The pair have parted ways amicably but remain friends."
Source: Read Full Article