The Editor Guide to Making the Most of Your Skincare Routine
Skin care should be a priority. But we're not going to lie to you: getting in all the steps of your skincare routine can be challenging, even for our most beauty-obsessed editors. They are constantly finding new ways to fit their skincare steps into their busy day-to-day lives, just hoping that with enough practice, their healthy self-care habits will stick. The trick, according to these staffers, is to find products that provide multiple benefits while being easy to use. See how their mornings usually unfold and the products they use to make their routines (and lives) easier.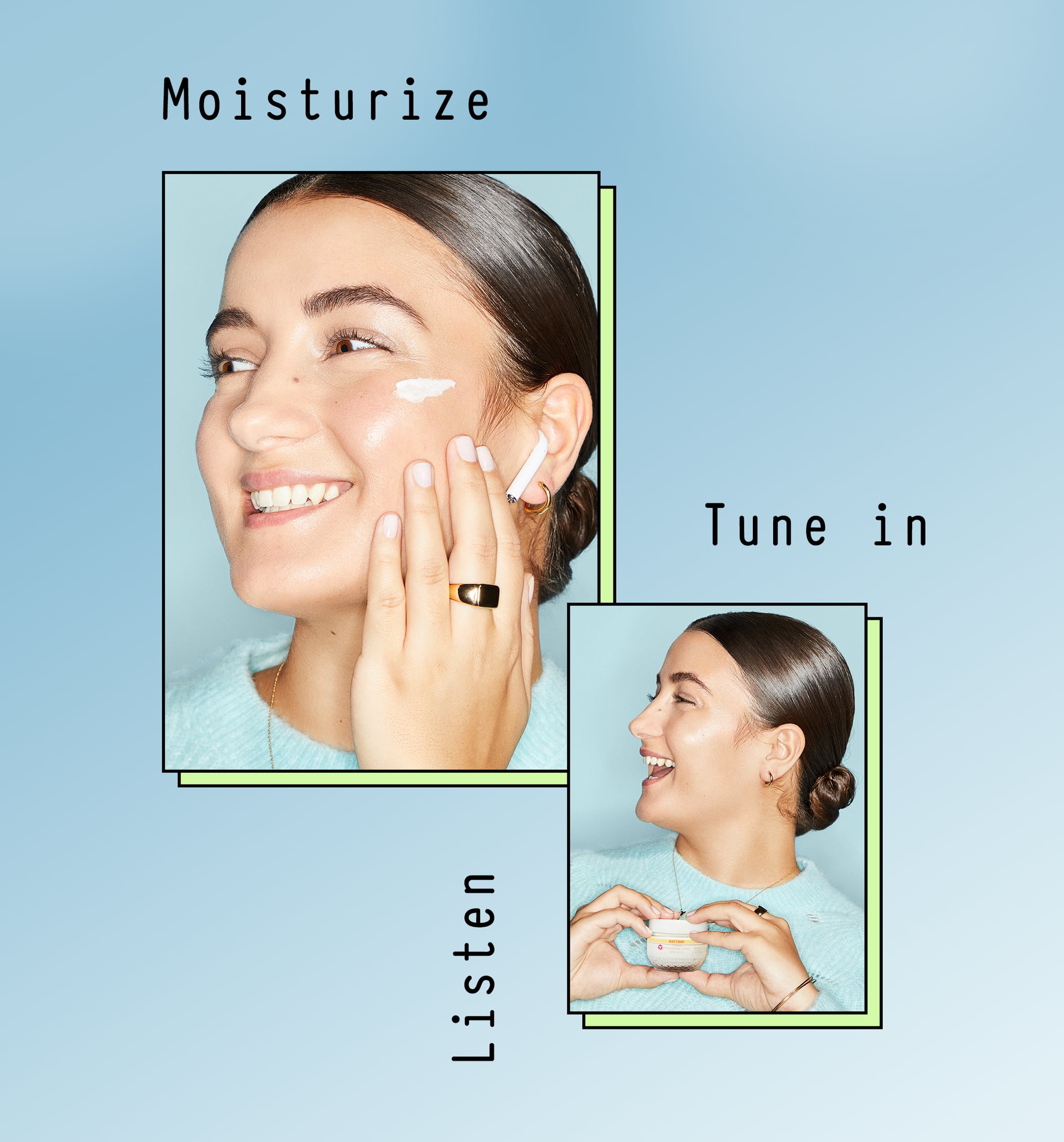 Mornings are not social coordinator Rayna Rossitto's favorite time of day. After hitting the snooze button a handful of times, she needs a morning routine that gets the job done but fast. This is what happens once she rolls out of bed.
"After trying to savor every last second spent under the warm blankets, I force myself out of bed, open the blackout curtains, turn on a newsy podcast or an easy morning playlist, depending on my mood, stand in front of my dresser's mirror where all my products are haphazardly thrown about, and get to work. At this point, I probably have 10 minutes before I need to head out the door. My skincare routine needs to be quick."
"When massaging the moisturizer into my skin, the calming scent helps me dissociate myself from the morning rush, even if it's only for a few seconds."
"I need products that can tackle multiple issues and do it all in one. I tend to gravitate toward natural and less harsh ingredients, since my skin is still prone to breakouts. The Burt's Bees Firming Moisturizing Cream is superhydrating yet lightweight, ensuring that it will keep my skin supple throughout the day and layer under my concealer without caking. When massaging the moisturizer into my skin, the calming scent helps me dissociate myself from the morning rush, even if it's only for a few seconds. Even though I'm not necessarily concerned with the anti-aging properties of Bakuchiol, the retinol alternative, I like how it works to even and smooth skin tone, which is a concern for me." — Rayna Rossitto, social coordinator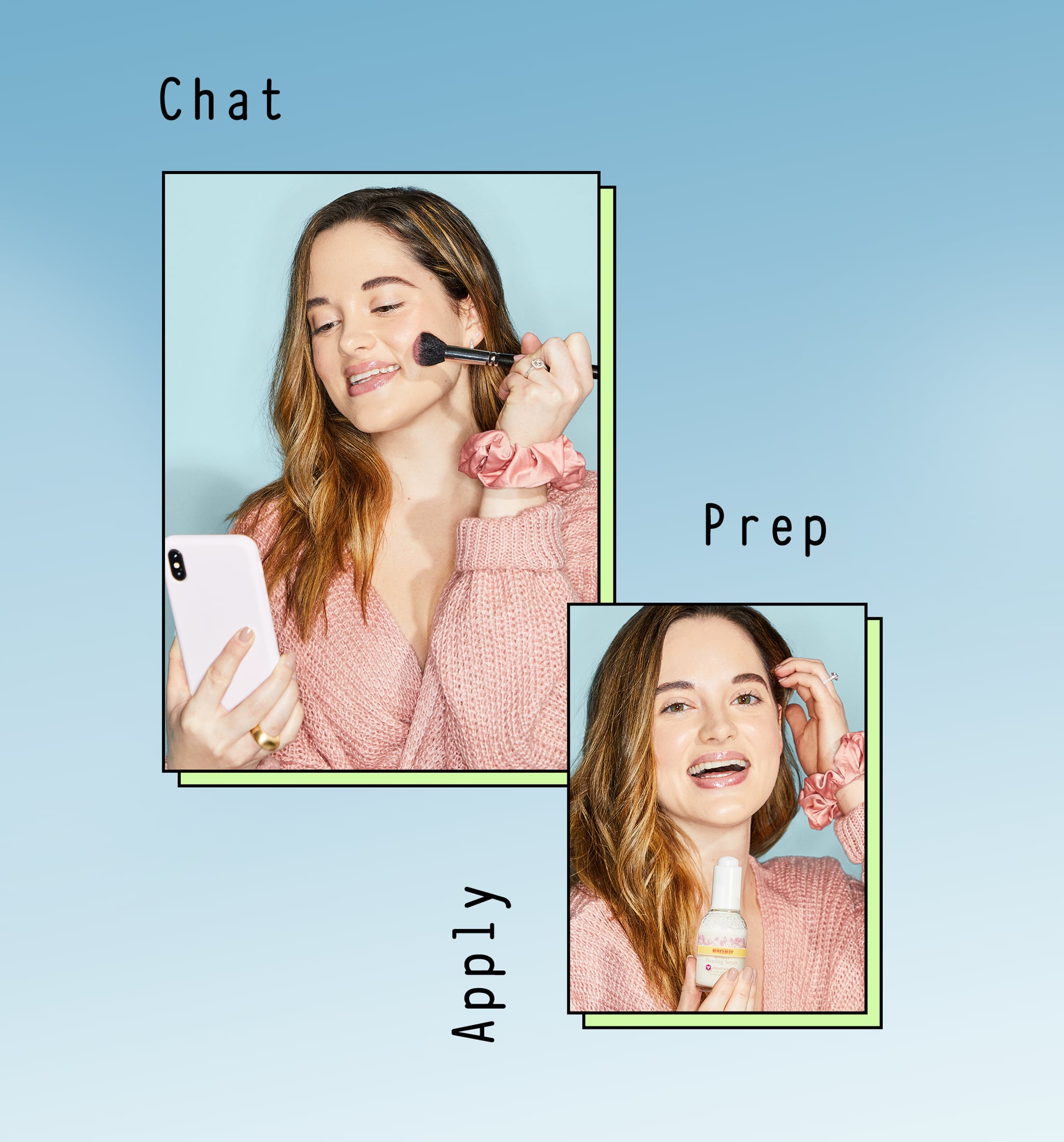 "I just recently started adding serum to my routine as well as part of a New Year's resolution to become more proactive about my skin health."
"When it comes down to it though, I want to get as much bang for my buck as I can. I'm after multitasking items that save me precious time, money, and space in my cabinet. I have tried retinol before, and since I have sensitive skin, it's something I've realized I can't use very often. It has a tendency to make my skin burn the next day, making it uncomfortable to even wash my face. I like the Bakuchiol in my Burt's Bees Intensive Firming Serum as a gentler retinol alternative because A. It's natural and plant-derived; and B. It's a lot less irritating while providing the same results. Similar to retinol, Bakuchiol helps to firm skin and reduces signs of aging, which are all things I need in my skincare routine." — Kathleen Harper, associate style editor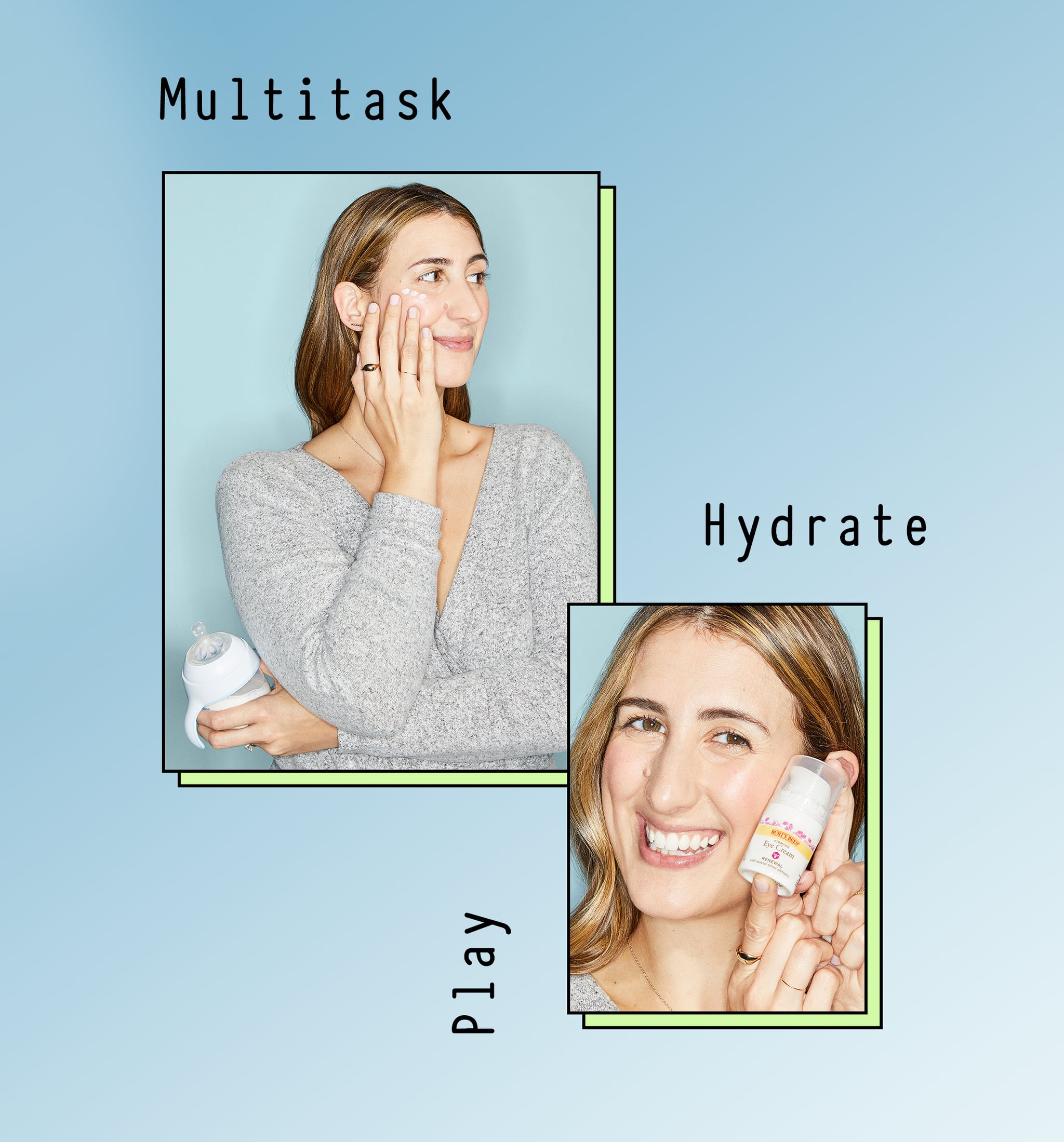 Associate director Amanda Murray uses her mornings to gear up for the day ahead. She doesn't ask for much from her skincare routine, just long-lasting and effective results.
"My mornings are so busy that I usually feel like I've lived a full day by the time I get to the office. My son is toddler, and while he's a solid sleeper, he still has mornings where he wakes up at 5:30 am. On those days, he's my getting-ready partner. We usually post up in the bathroom, him with his morning bottle, me with my cup of coffee. From there, I like to include him in my routine as much as possible because it keeps him entertained. But sometime around my skincare routine, he looses interest and just starts pulling everything out of the drawers, but it's OK because I can keep the rest of my routine really quick and succinct."
"It's become a staple in my routine, and I (and everyone around me) can see a noticeable difference on days I forget to wear it."
"One step I never skip is my eye cream. It's become a staple in my routine, and I (and everyone around me) can see a noticeable difference on days I forget to wear it. Nothing is worst than the "Oh, you look so tired" comment, amirite?! You don't often hear about retinol in eye cream and for good reason! The potent ingredient can often be too harsh for the sensitive skin around your eyes. But that's what makes the Burt's Bees Firming Eye Cream infused with Bakuchiol such a game changer. I just use my ring finger to gently pat the product into my under-eye area every morning and evening as the final step of my skincare routine. It leaves my skin feeling brighter and healthier looking while reducing any signs of puffiness or under-eye circles. Plus, it's nongreasy, so it absorbs quickly and doesn't cause my concealer or eye shadow to crease. To be honest, my routine doesn't usually get past eye cream on mornings I'm multitasking with Gabe, but I've grown used to my smoother-looking skin and don't feel the need to wear much makeup anymore anyway!" — Amanda Elser Murray, associate director
Source: Read Full Article