Sha'Carri Richardson Shares the Significance Behind Her Orange Hair at the Olympic Trials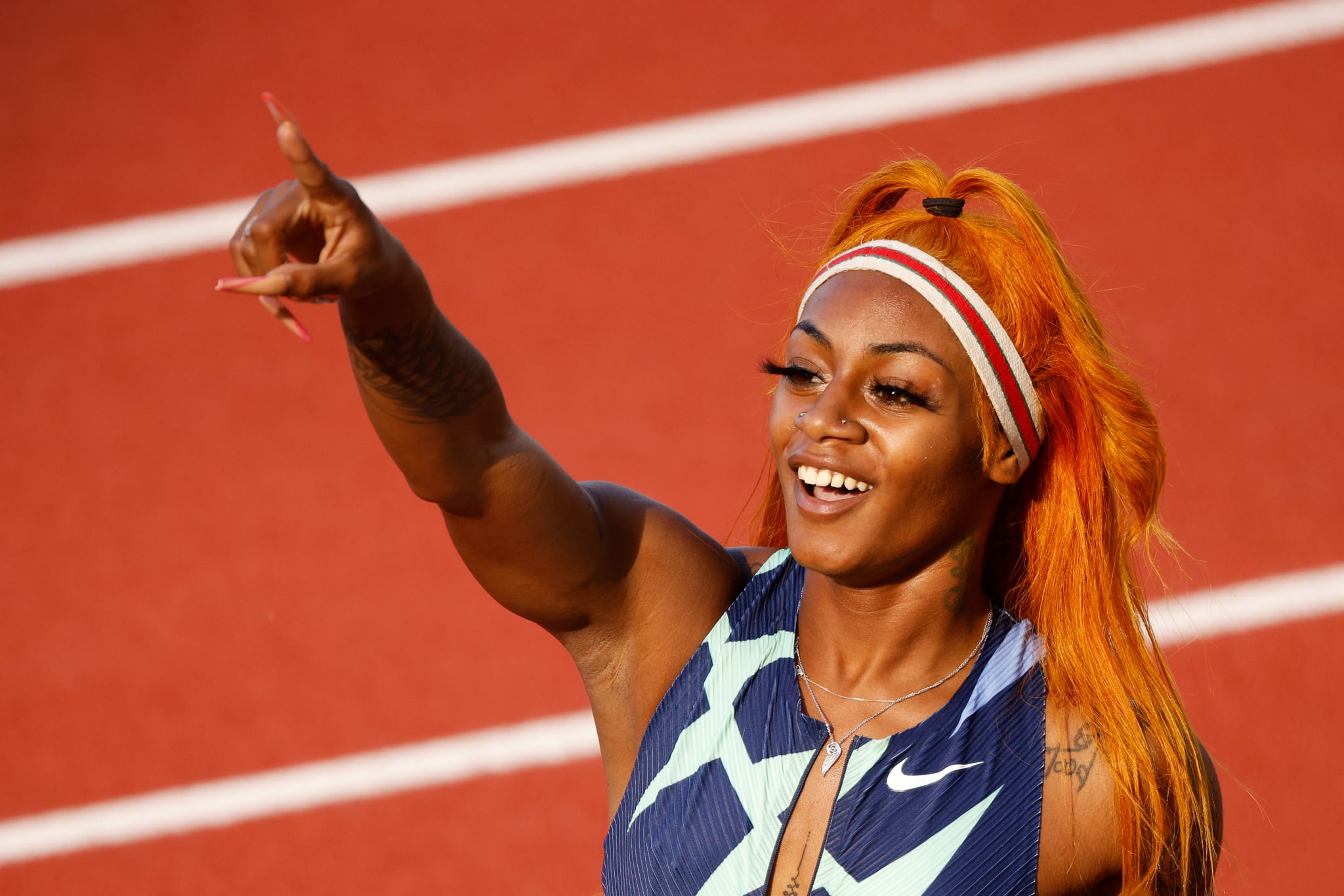 Teleporting through Hayward Field during the track and field Olympic Trials on Saturday, Sha'Carri Richardson looked like a meteor. There was her sheer speed: at just 21, Richardson is currently the fastest woman in the nation, and her time of 10.86 seconds during the 100-meter dash secured her spot on Team USA for the forthcoming Tokyo Olympics starting July 23. But her hair — fiery orange and styled half-up, half-down — contributed to the supernatural showing.
Despite prior acclaim, Richardson's postmeet soundbites and glam appearance solidified her as a star. Richardson often sports long lash extensions and longer acrylics, and though she's typically the mastermind behind her ever-changing hair colors, ahead of the incredibly important Trials, she let her girlfriend decide.
"She said it just spoke to her, the fact that it was just so loud and vibrant," Richardson told The Washington Post. "That's who I am. She just wanted me to be able to make a statement — let's continue to show the world I'm a force to be reckoned with."
Source: Read Full Article