Marsai Martin's Ethereal Manicure Combines 2 Nail Trends At Once
Image Source: Getty/Prince Williams / Contributor
Marsai Martin is combining the best of both worlds to get a manicure that you'll want to re-create asap. Martin's manicurist, Eri Ishizu, posted a picture of the actor's nails on her Instagram Story, and her manicure combines jade nails with the trending milk-bath hue.
Martin's manicure features a midlength, tapered-square shape and a soft pink base color. The swirled lines, meant to mimic the look of the stone, were done in white and gave Martin's manicure a soft, ethereal feel that still looks and feels seasonally appropriate.
This isn't the first time that Ishizu has created an eye-catching jade nail for one of her celebrity clients. The manicurist also created a look for Lizzo last year with pointed, green stiletto tips and gold decals on each finger that read "Souf west."
The look is an elegant take on the milky-colored manicures that have taken social media by storm over the past few months. Though milk-bath manicures typically are done sans any nail designs, Martin's gorgeous jade nails remind us that adding a bit of art to each finger doesn't hurt. See her manicure here.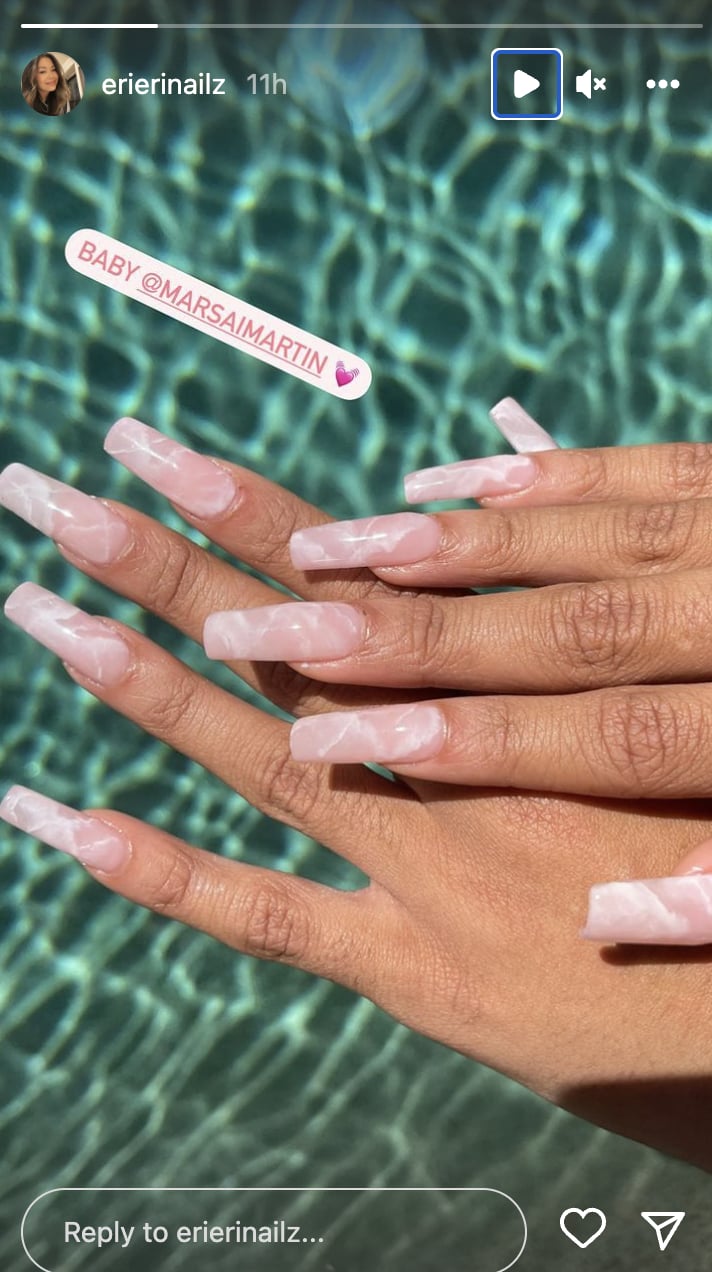 Image Source: Instagram user @erierinailz
Source: Read Full Article