I Tried Target's Top-Selling Nail Polish Brand — Here Are My Thoughts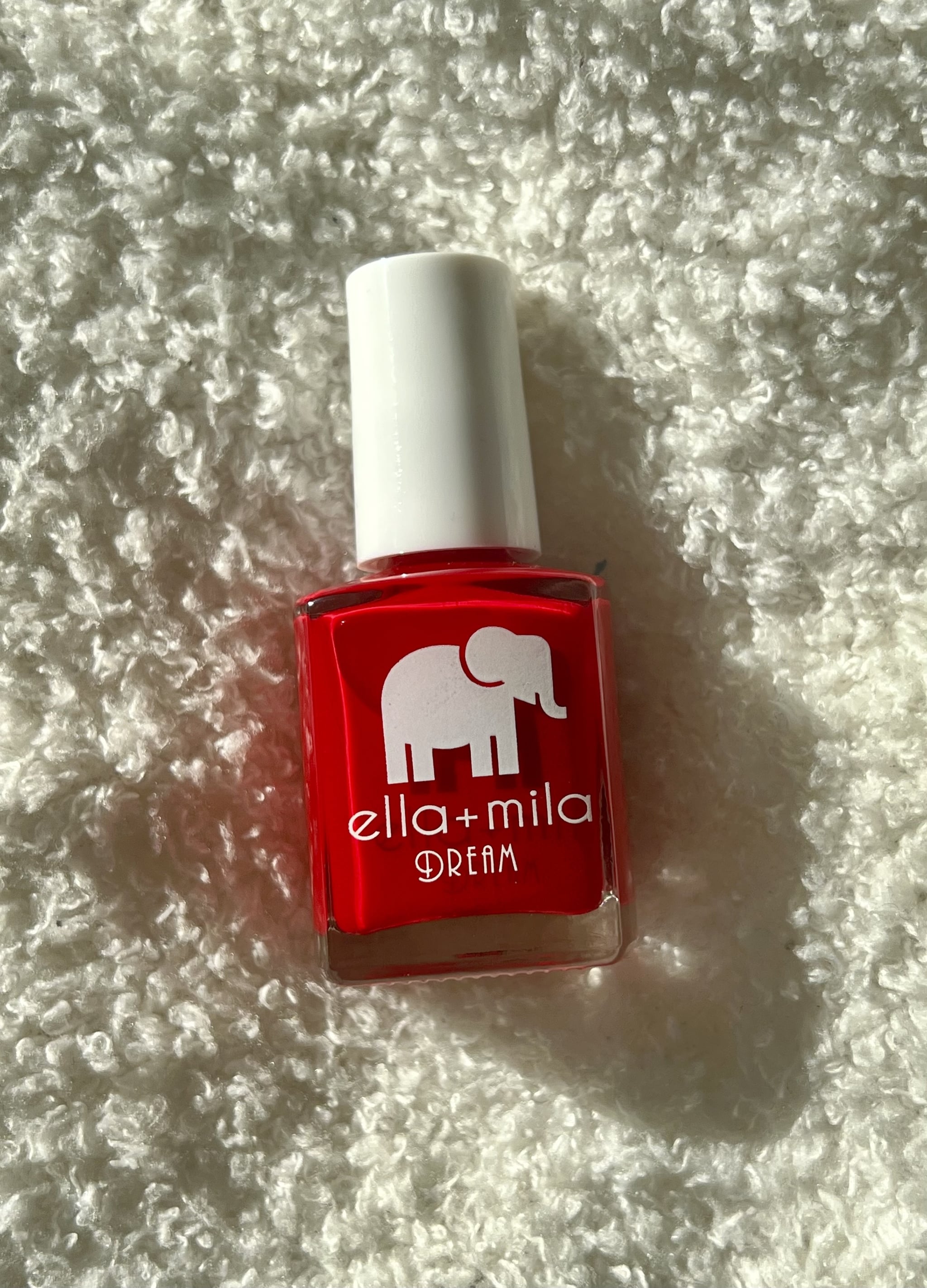 From at-home facials with multi-step skin-care routines and LED face masks to a relaxing hair-oiling massage with a warm cup of tea, I can't pass up the opportunity to pamper myself, especially at home. I love indulging in a five-star treatment that'll help me to unwind and reset while staying on top of my beauty routine. To save money and time, I also cut back on nail appointments and decided to DIY it in the comfort of my home. After seeing the adorable branding of Ella+Mila nail polish ($10) on Target's site, I was curious to see how this nail polish stands out amongst the rest.
If you've seen it in the beauty aisles and are wondering if it's worth buying, keep reading for my full review of the formula as well as photos of my manicure.
About the Ella+Mila Nail Polish
The polish is free from acetone, animal-derived ingredients, bisphenol-A, camphor, ethyl tosylamide, formaldehyde, formaldehyde resin, gluten, glycol ethers, nonylphenol ethoxylate, parabens, phthalates, styrene, sulfate, toluene, TPHP/TPP, or xylene.
Each formula is vegan and cruelty-free.
The Ella+Mila nail polish is supposed to be quick drying with long-lasting, chip-resistant wear and a creamy application.
This specific shade of red is from the brand's Dream collection, which also features a muted pink, silver sparkles, and multicolored sparkles.
What I Like About the Ella+Mila Nail Polish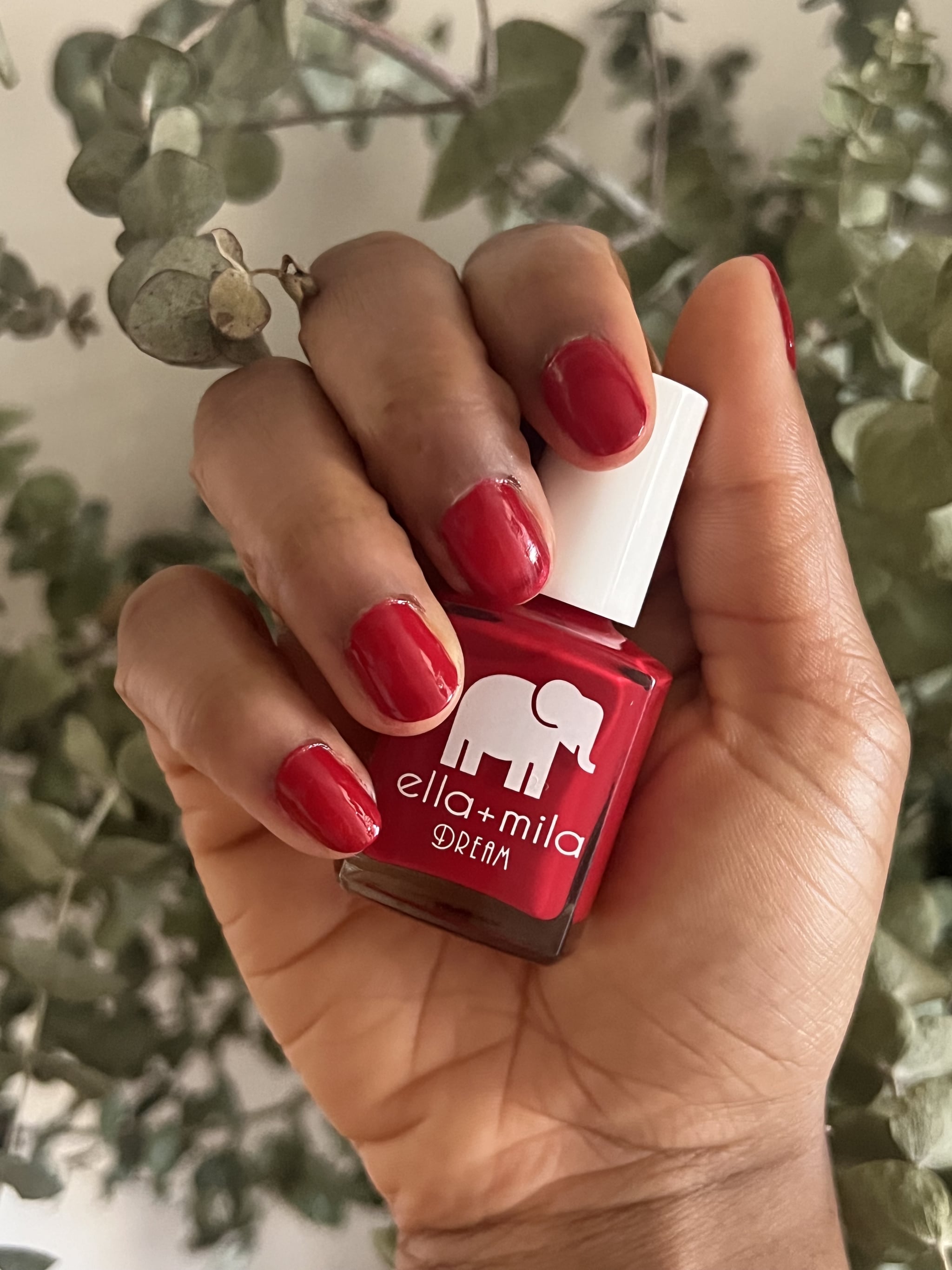 Beyond the elephant-donned bottle, what I loved about the Ella+Mila nail polish was its wide selection of fun and on-trend colors, perfect for every mood or vibe you're feeling. Currently, I've been gravitating toward bold and timeless reds that are elegant but add a striking pop of color. (I may have also been influenced by TikTok's red-nails theory.)
I chose the shade Unwrap Me from the Dream collection. The brand describes it as a "festive pure red polish," which I agree with. It's something I can wear all year long, whether it's springtime brunches, summers by the poolside, pumpkin patches and apple orchids in the fall, or holiday parties in the winter.
At first swipe, I love the opaque color payoff. The flexible yet dense brush applies a smooth, even coat with just a few glides. The brush gave me easy control, so I was able to paint my left hand without messing up. But, as a right-handed person, I did mess up a tiny bit by painting with my left hand. Since I opted for red, I was nervous that my skin would have a subtle red stain, even after cleaning up with nail polish remover; however, that did not happen. In fact, this red shade didn't stain my nails at all, even without a base coat. One thing I appreciate about this formula is how quick drying it is — I was able to give myself a cute manicure in less than 15 minutes without ruining it by accidentally bumping my nails into something.
I was skeptical about the staying power of this nail polish, but I was pleasantly surprised to find that it's pretty long-lasting, considering it's not a gel formula. I was able to maintain the color for four days without noticing any chips, and that's after washing my dishes multiple times and deep cleaning my apartment. I only noticed minor chipping at the ends of my nails on the fourth day.
How to Use the Ella+Mila Nail Polish
To make any nail polish last a longer time, there's a bit of prep work involved. For starters, I cut and file my nails to the desired length and shape, and then proceed to gently buff my nails with a buffer tool, evening out any roughness or ridges. Then, I use a little bit of nail polish remover to remove any residual moisture and nail dust out of the way, so I have a clean canvas for the polish.
Although you can use a base coat if you wanted to, with Ella+Mila's polish, you don't have to. I go in with the first coat, let it dry down for two minutes, then follow up with a second coat for an opaque finish. The polish is already pretty glossy, but to give it a mirror-like shine and make the color last longer, I add a top coat.
What to Consider Before Trying the Ella+Mila Nail Polish
Ella+Mila's nail polishes are high quality and pigmented without compromising on clean ingredients and being cruelty-free; however, at $10, you might agree that these nail polishes veer on the pricey side. The brand is comparable to O.P.I., Essie, and Olive & June in terms of cost per bottle. If you're someone who prefers doing gel manicures at home, the brand does not have a line of gel-like polishes.
Where is the Ella+Mila Nail Polish Available?
The Ella+Mila Nail Polish is available at Target and Amazon ($10).
Rating: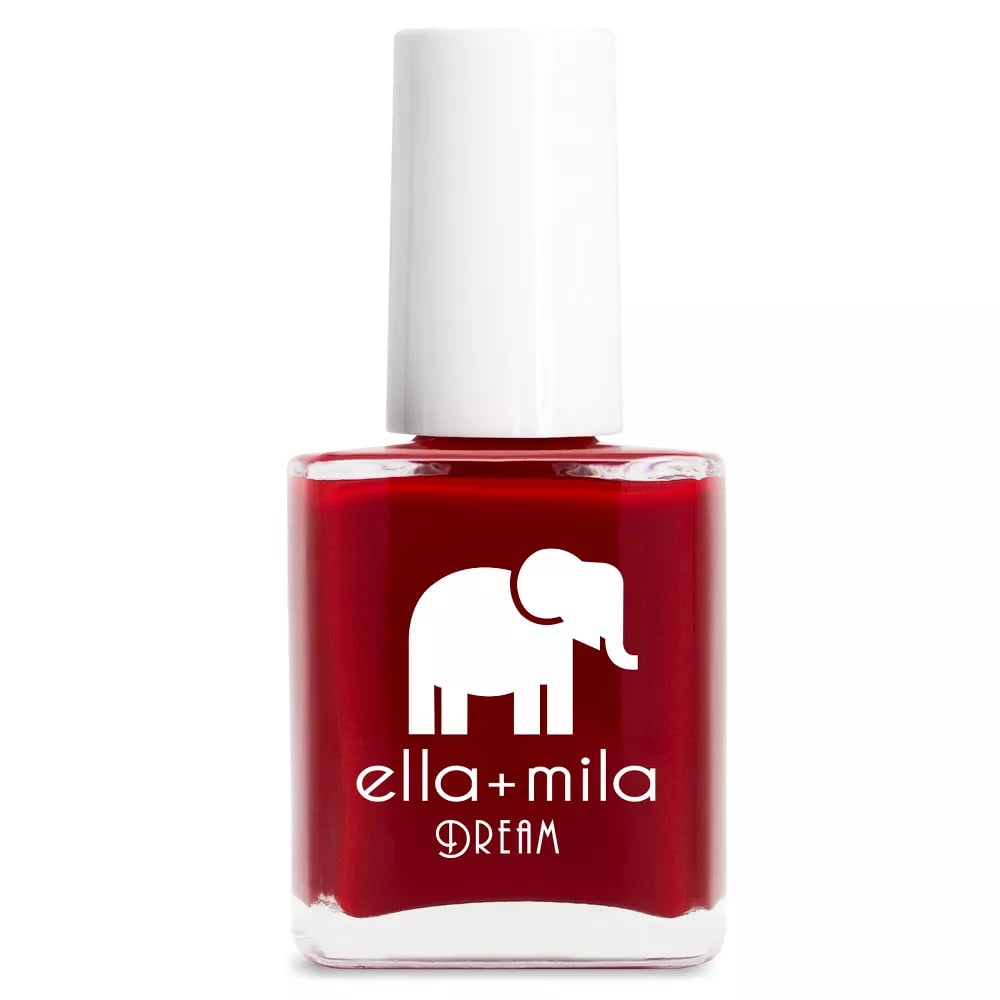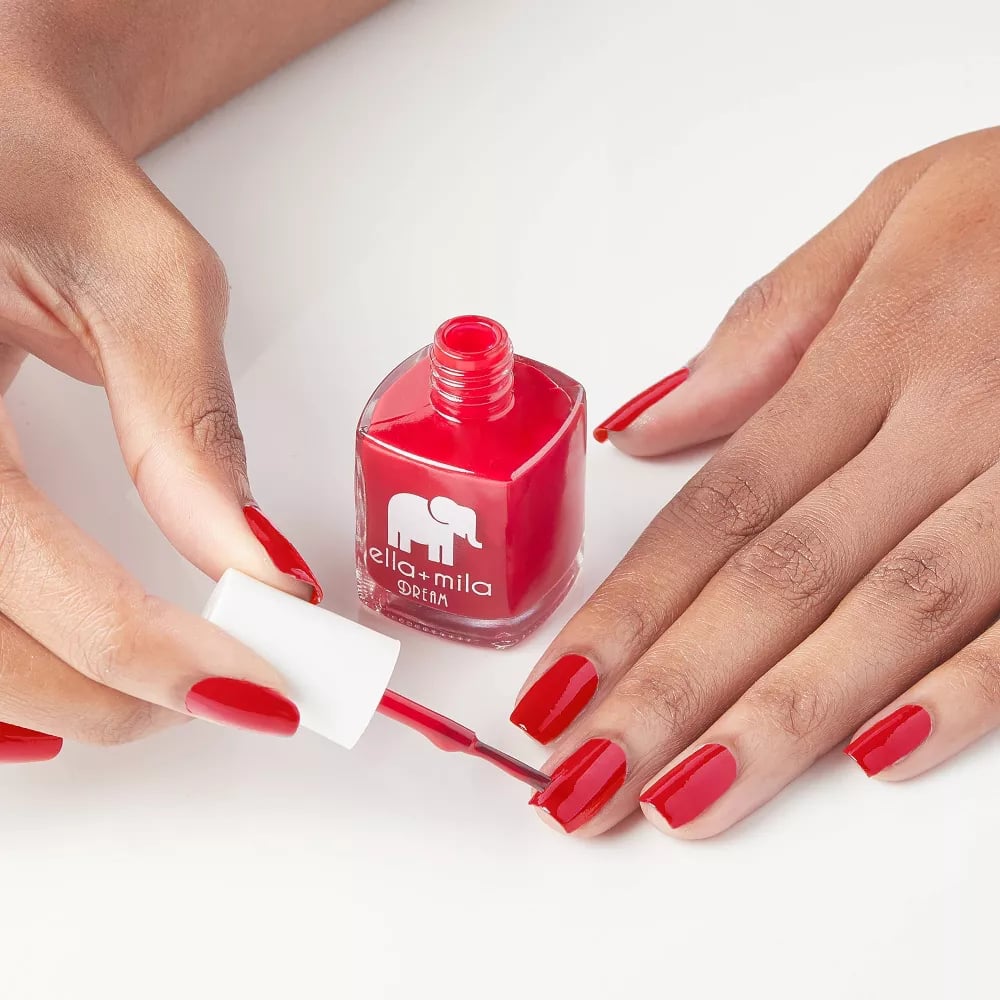 Source: Read Full Article