Doja Cat Has Entered the Celebrity Beauty Chat
At this point, it's easier to pinpoint which stars aren't involved in the beauty industry over the ones who actually are. As a natural creative and longtime makeup enthusiast, superstar musician Doja Cat explains that her first take at a beauty collection—in partnership with " data-vars-ga-product-id="936f067a-b735-4443-8f51-95682e4b3ef1″ data-vars-ga-product-price="0.00″ data-vars-ga-product-sem3-brand="" data-vars-ga-product-sem3-category="" data-vars-ga-product-sem3-id="" data-affiliate="true">BH Cosmetics—is much more than just another range of items from someone in the limelight.
Doja says that she's been a fan of the brand since she was a teenager. "At maybe, like, 13 or 14 years old, I bought this BH palette that was, like, 200-something colors," the star tells BAZAAR.com. "It was a giant, big plastic palette with so many colors, every color you can imagine, and it felt like the perfect starter palette. Since then, I've been experimenting and going crazy with that stuff. I wasn't really doing the crazy colors in public, but I was mastering basic makeup looks during that time. I still feel very connected [to BH Cosmetics], which is why I got into it."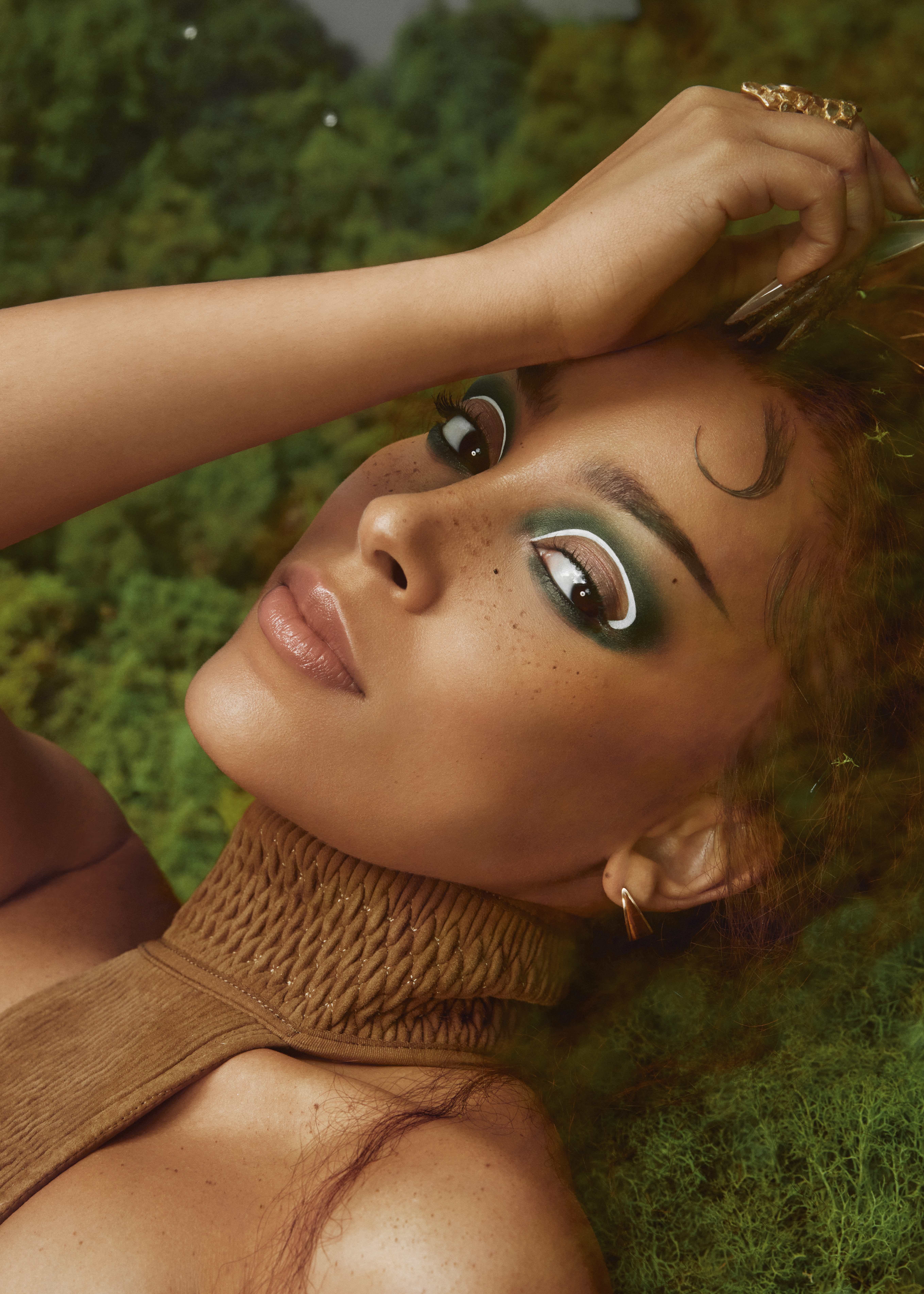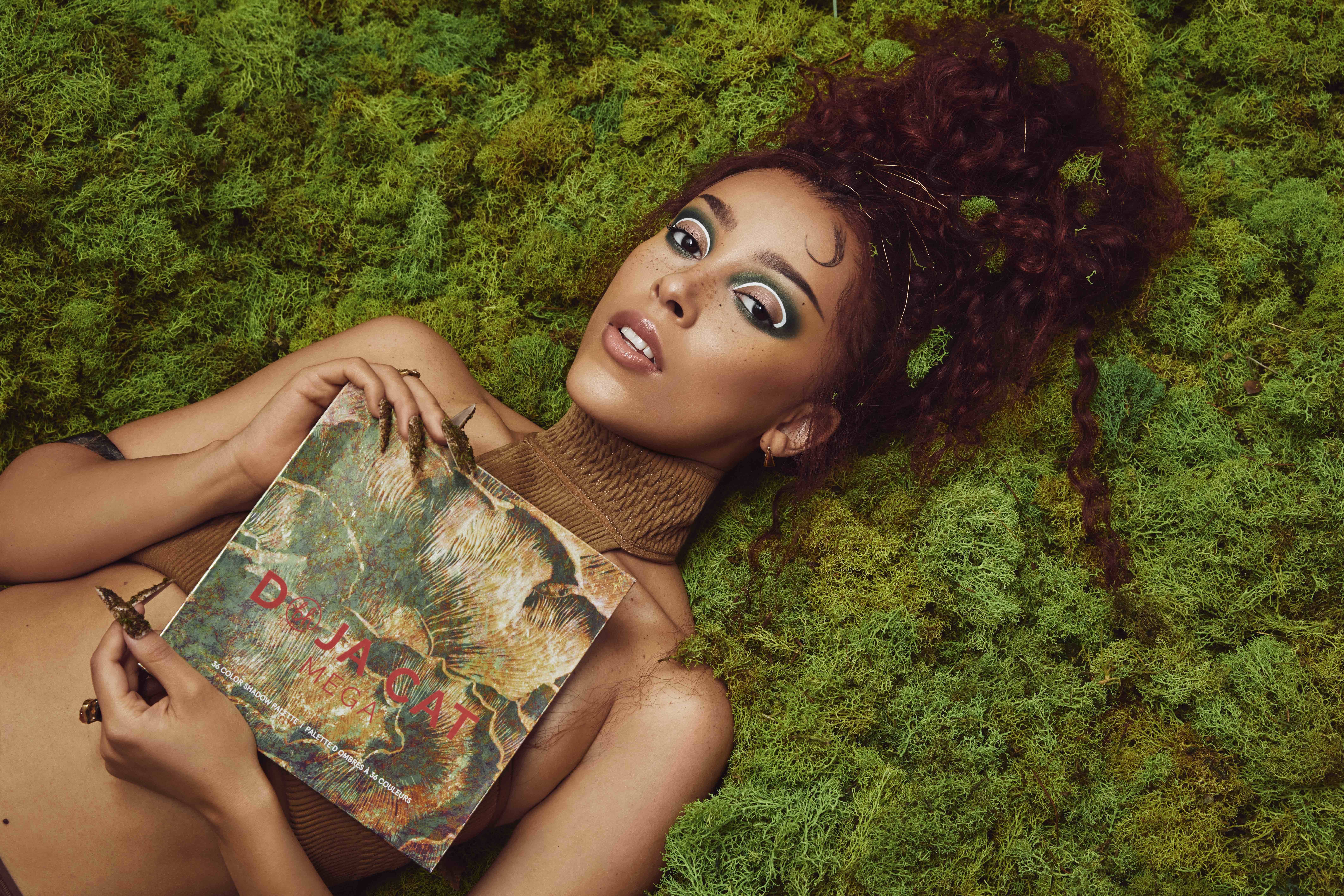 Doja and BH Cosmetics' new makeup line contains a total of 25 products, including nine blush shades; three highlighter, eyeliner, and lip balm options; six plumping lip glosses; a hand mirror; a 10-piece brush set; three mini eye shadow quads; and a hefty 36-color eye shadow mega palette. The collection is inspired by the energy and colorful elements of nature (specifically flora and fauna), with a mix of pigmented metallics like gold, silver, and bronze.
Shop BH Cosmetics x Doja Cat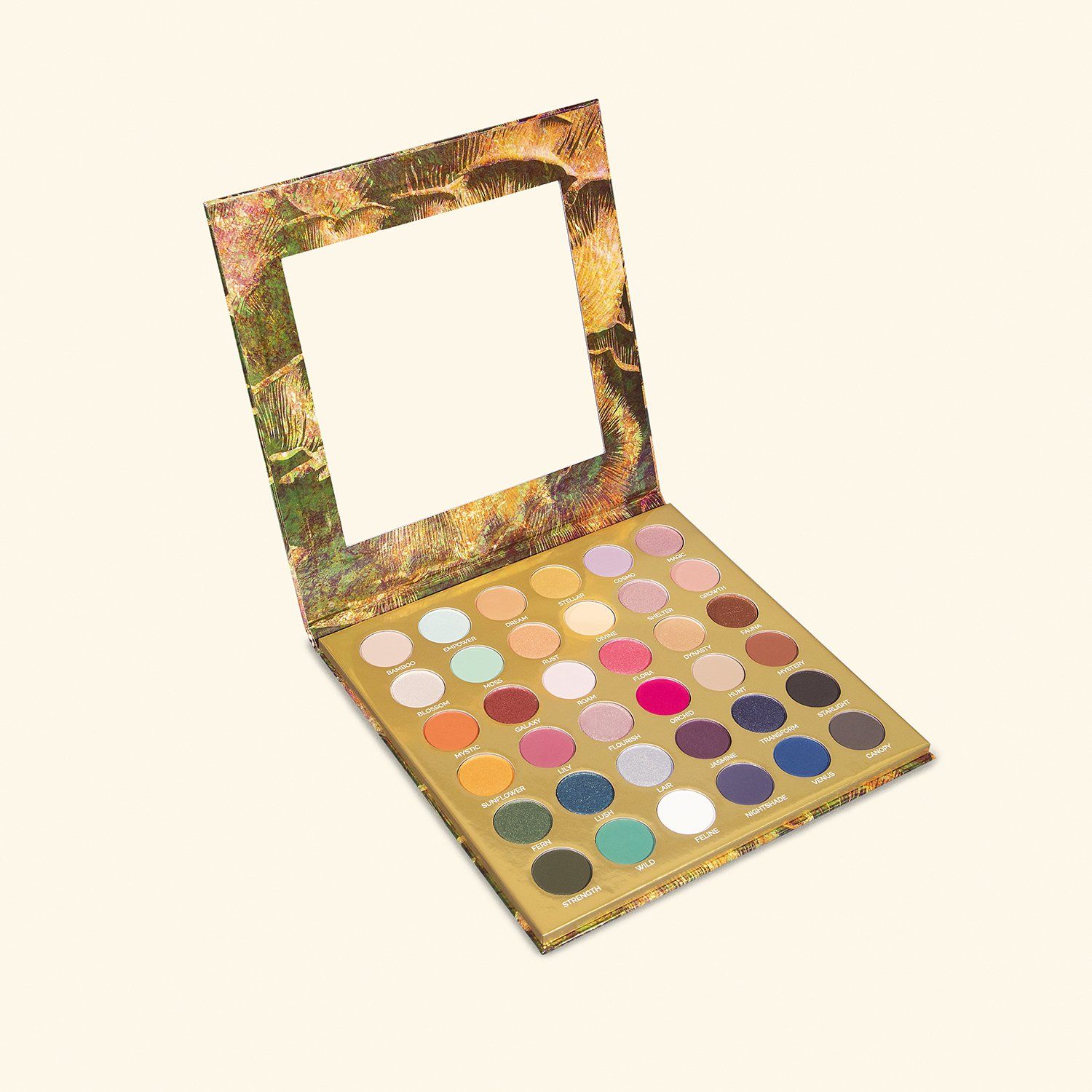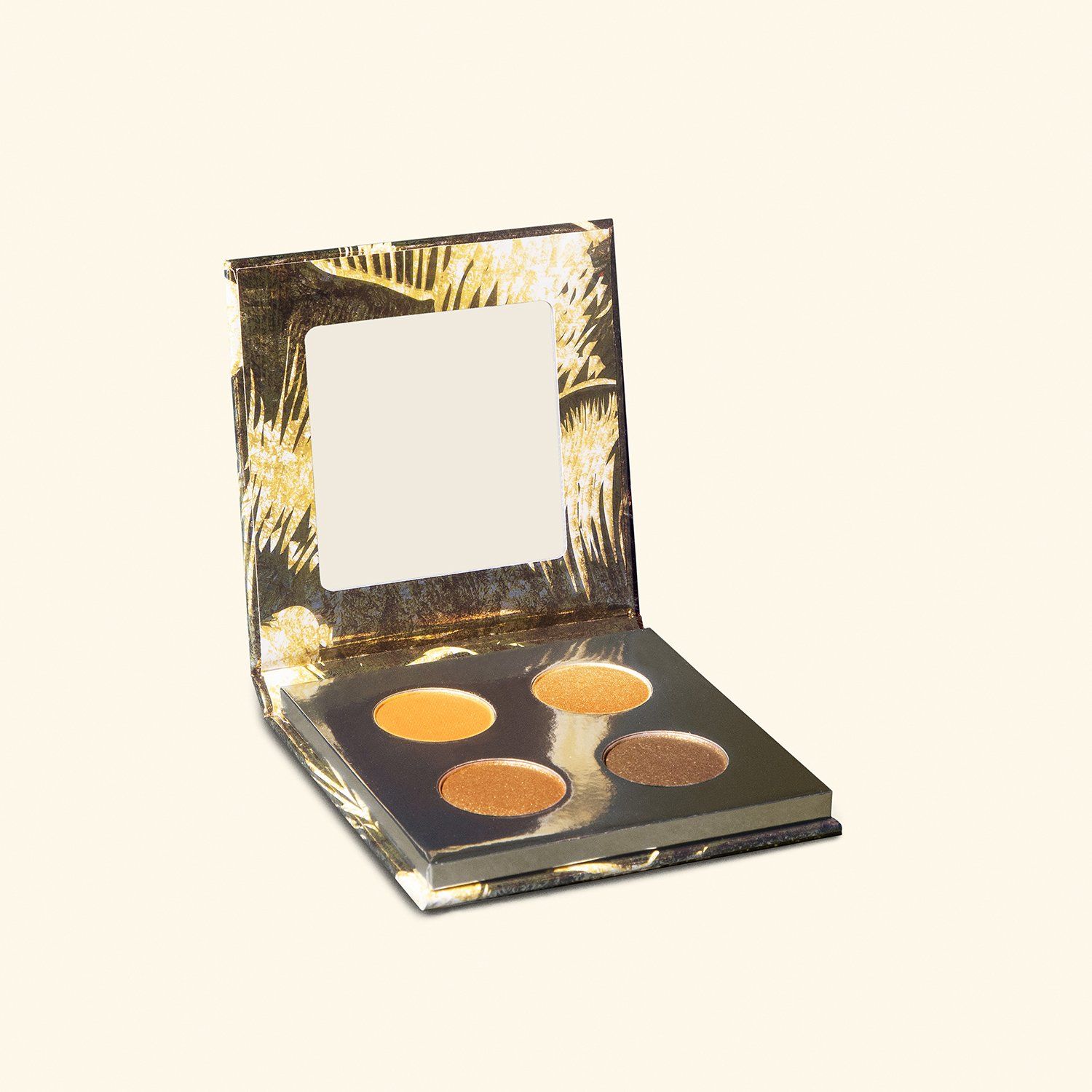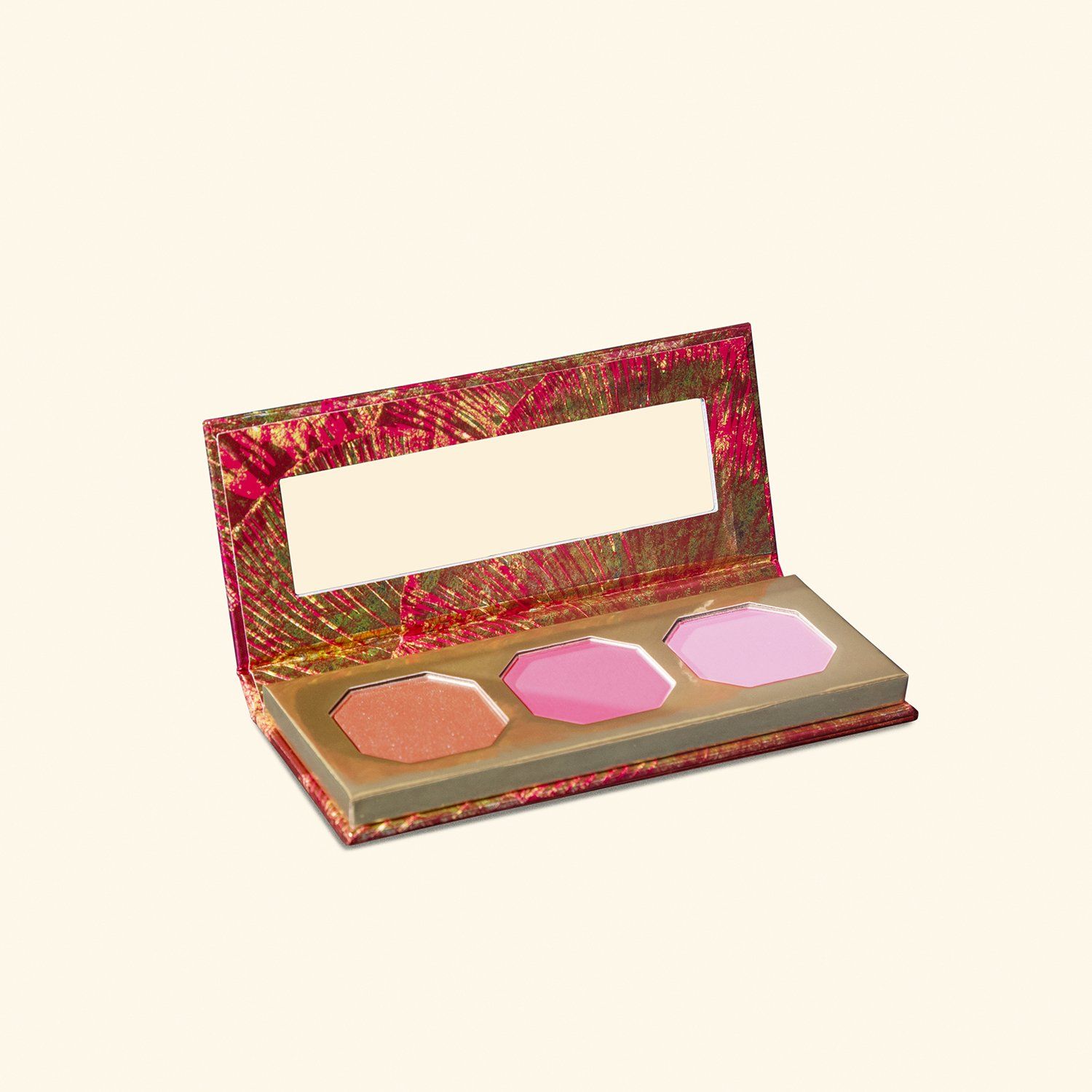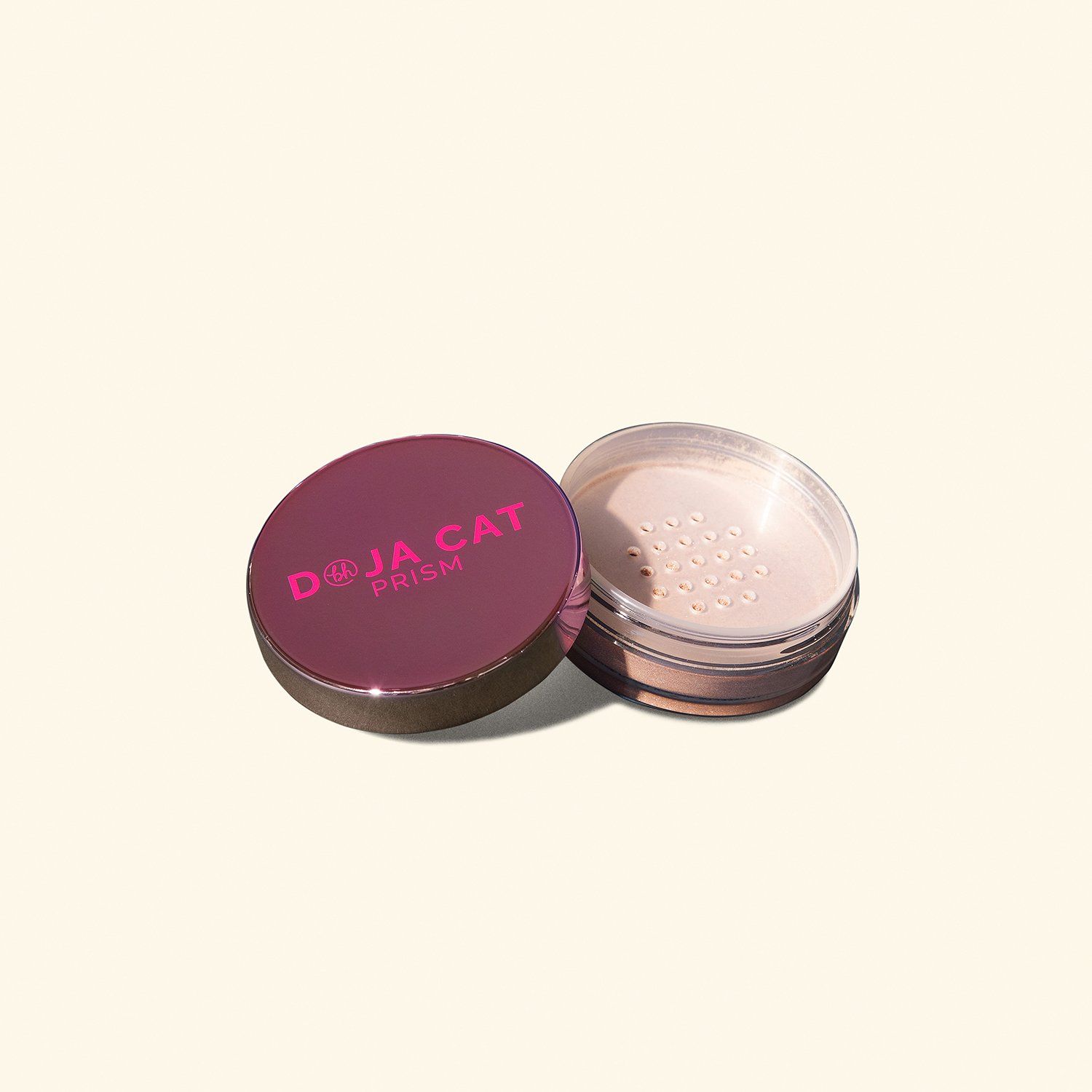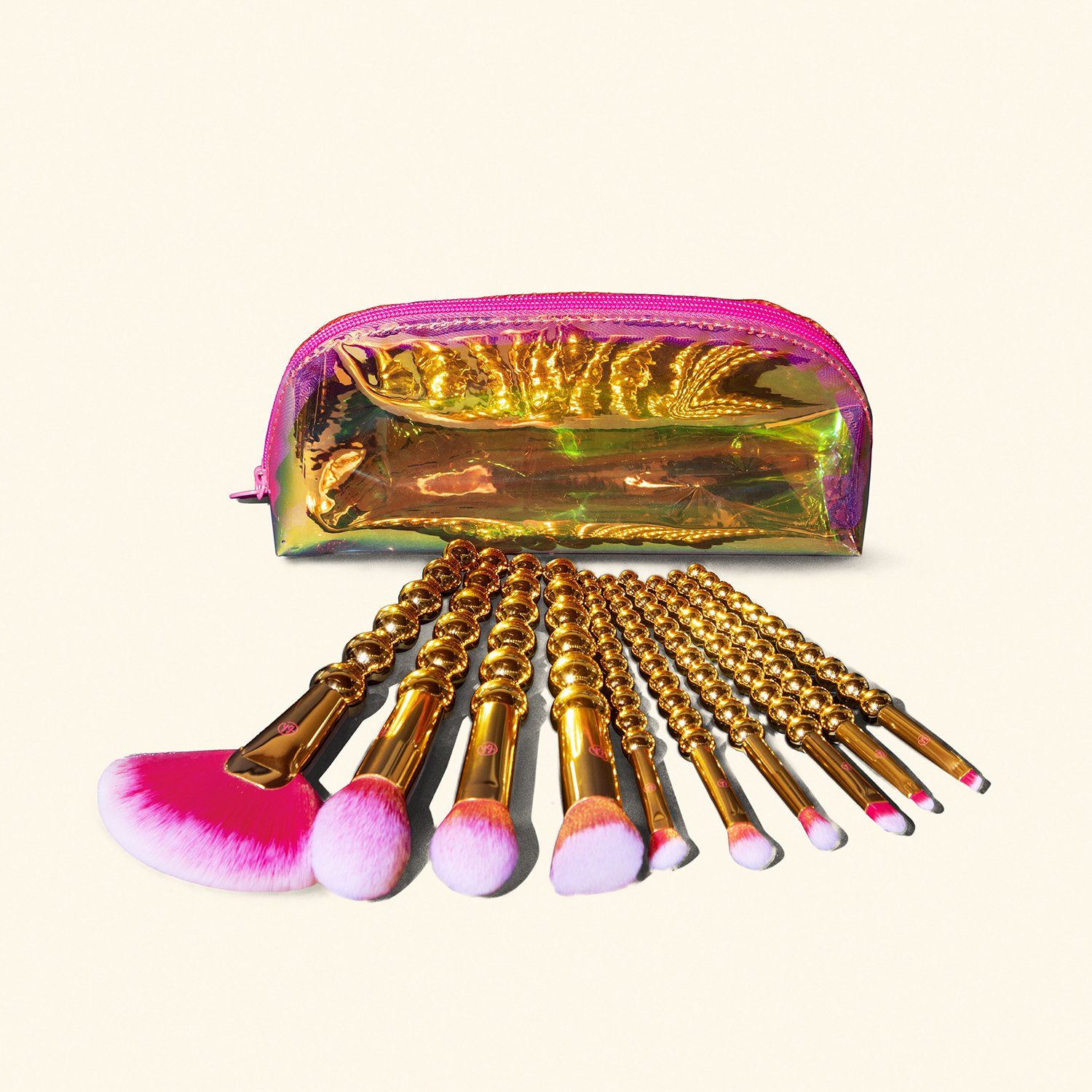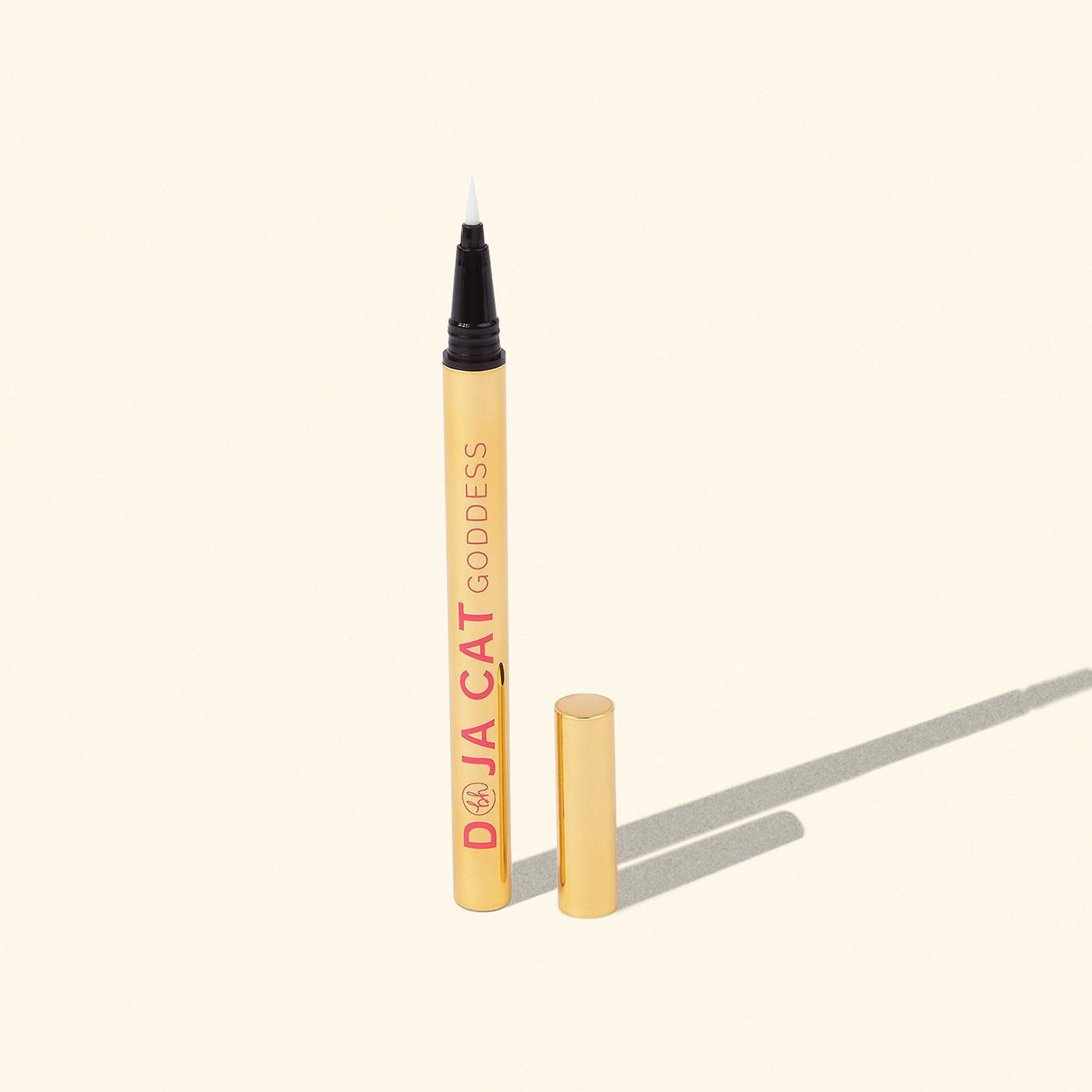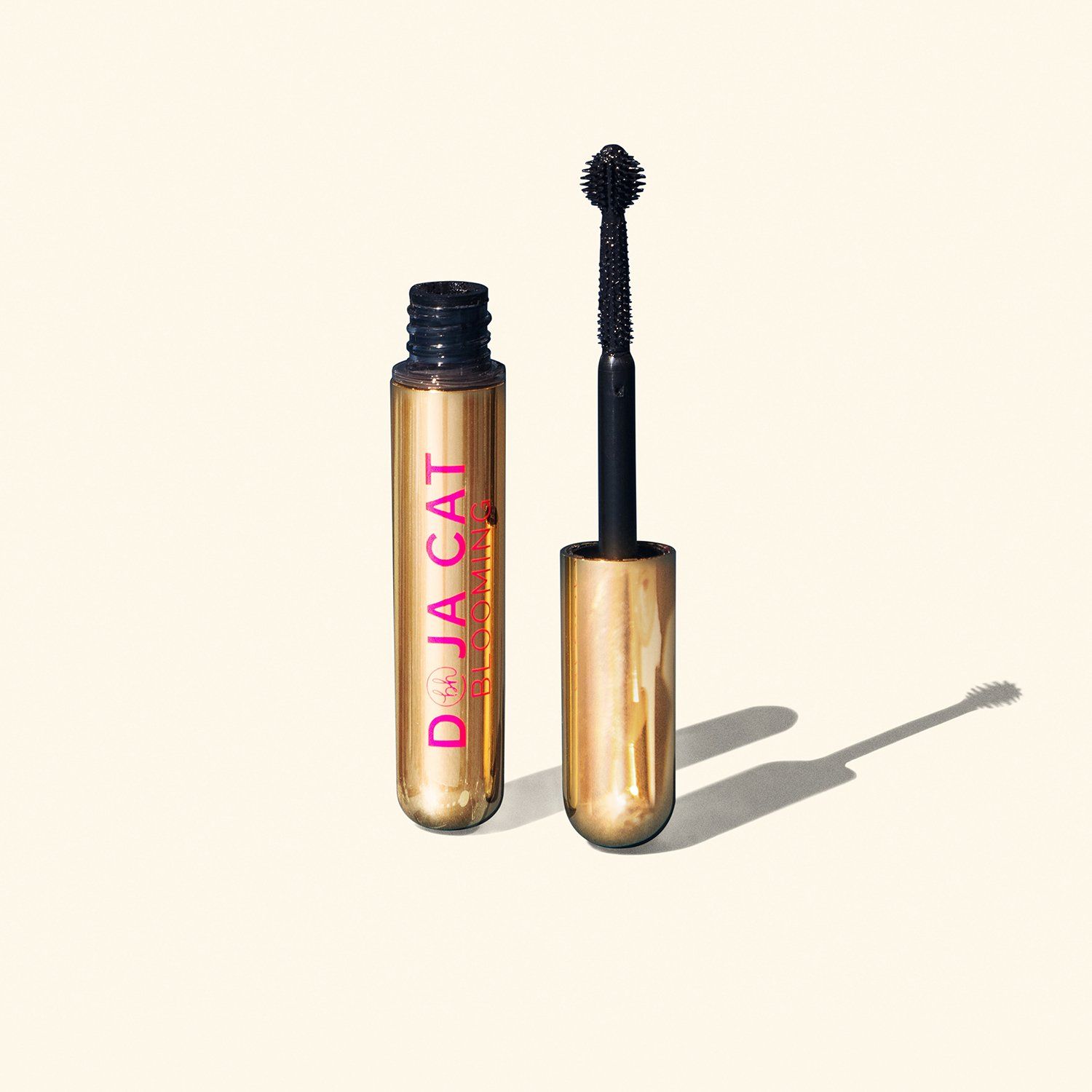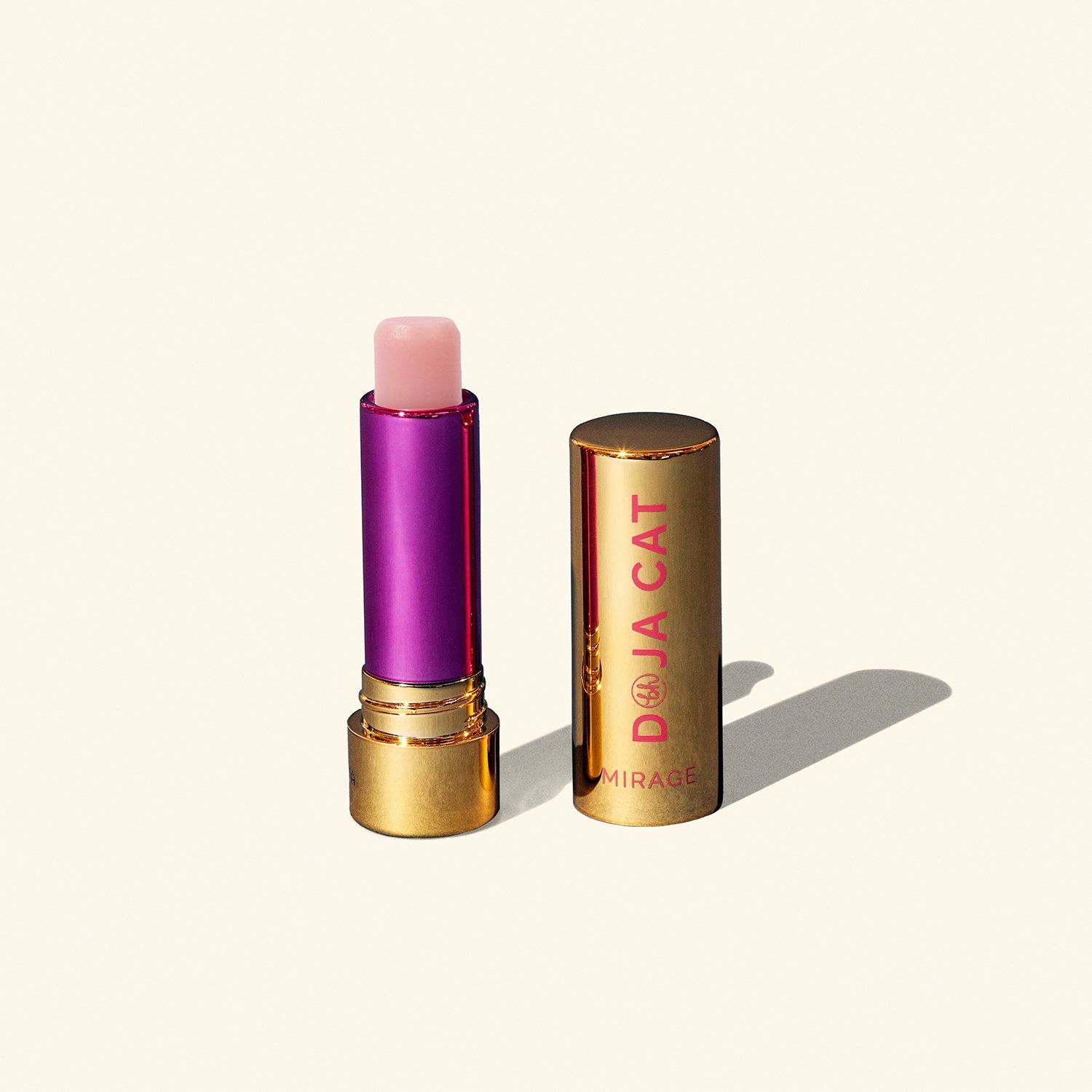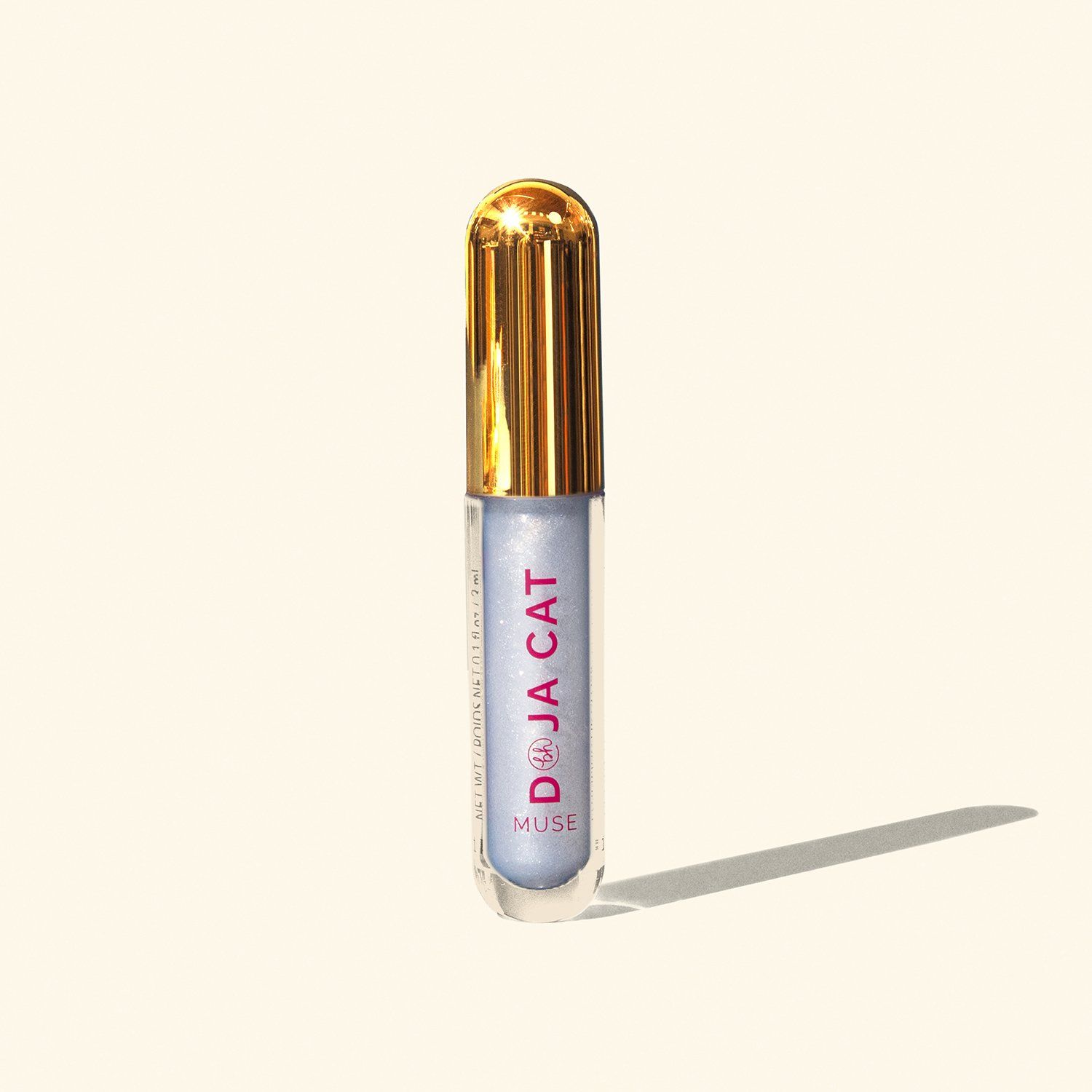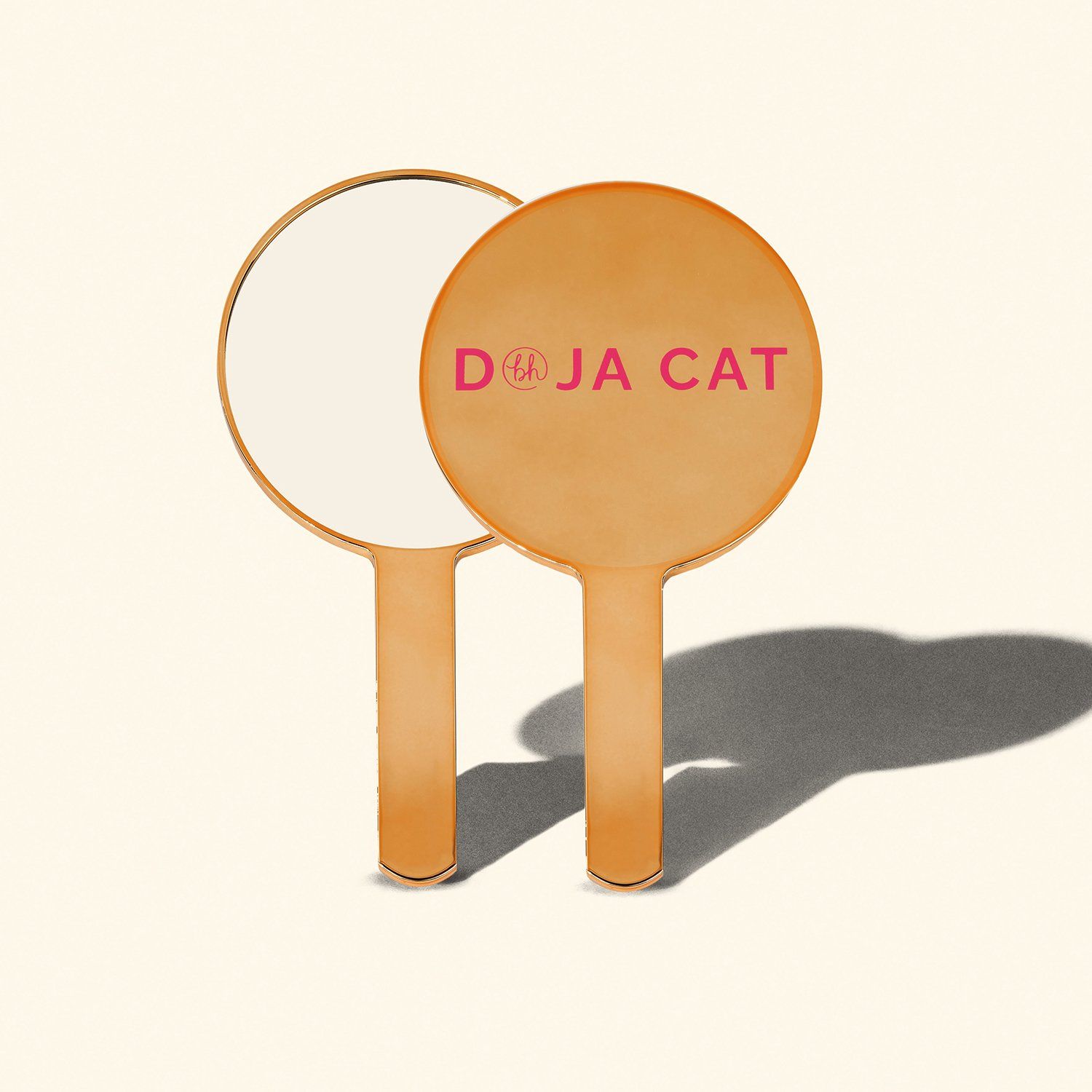 While she can't pick just one favorite from the collection, Doja says that the 10-piece brush set is usually what she reaches for most often when crafting her own makeup looks. "Our brushes are so good," she says. "They're all basics you need, but they're versatile. There's a nice, angled blending brush that I use every day—I actually need to wash it very badly—but also, the foundation brush is great. If you don't want to use a sponge—sometimes when you're applying foundation, you tend to use more product with a sponge—you can still get great coverage with this foundation brush without applying too much product. Plus, all the brushes are impossibly soft, so I love that too."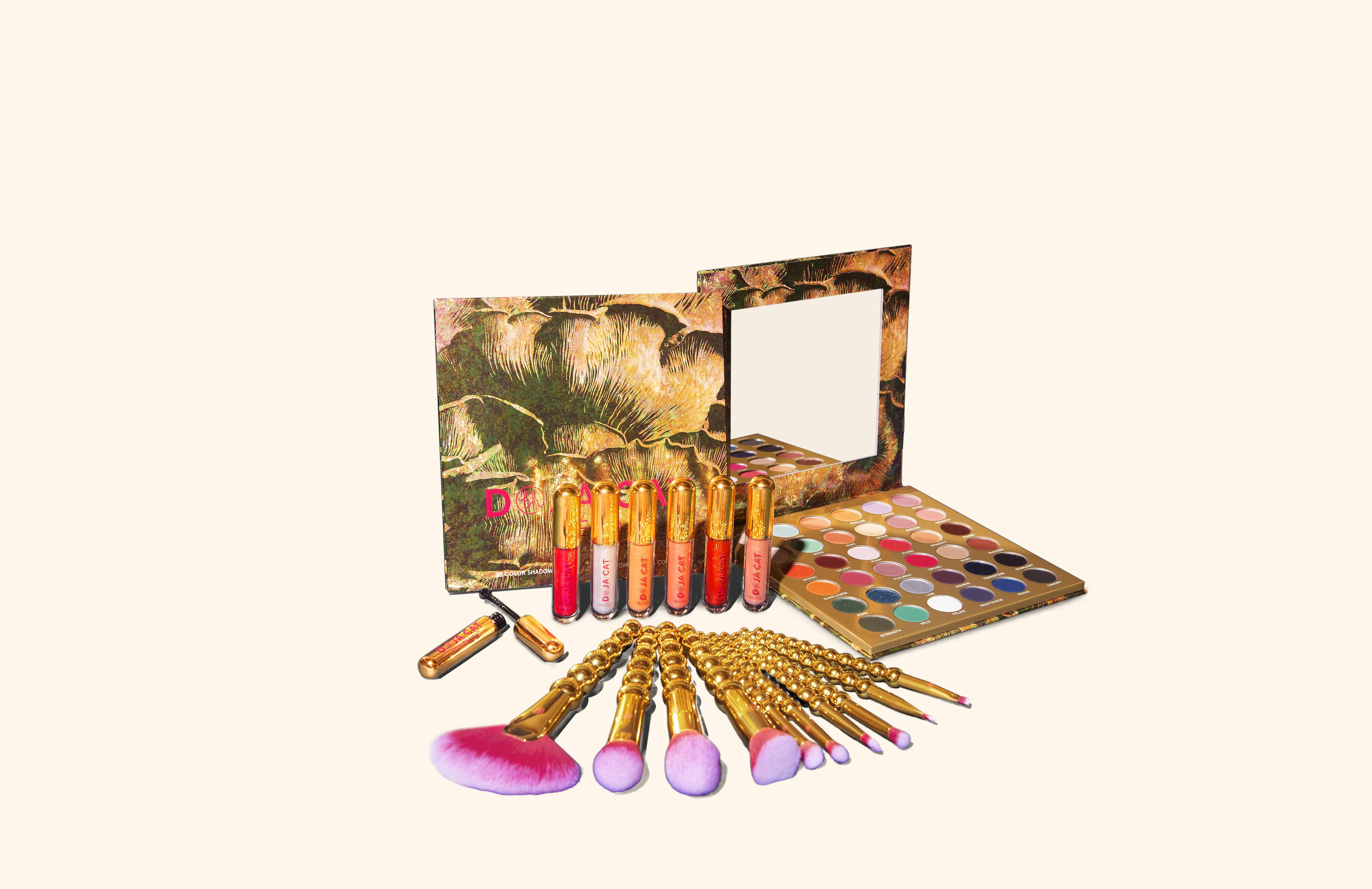 Alison Romash, deputy CMO and head of retail sales at BH Cosmetics, tells BAZAAR.com that Doja is a bona fide makeup pro. "We're so lucky to have been able to partner with Doja Cat, and we were blown away by how much of an expert she is," Romash explains. "Doja came to every meeting so prepared with so many amazing ideas, so many opinions, and such a deep knowledge of the category, which made it beyond a dream to work with her."
In addition to a meticulousness with product and color selection, the Planet Her artist used her originality to foster out-of-the-box ideas for the range, like the handles of its brush set, which were inspired by a pair of Doja's earrings. "The things she brought to the table really challenged us," Romash continues. "The products are just truly phenomenal, and I think that stems from Doja's really deep knowledge and passion for the category," she adds.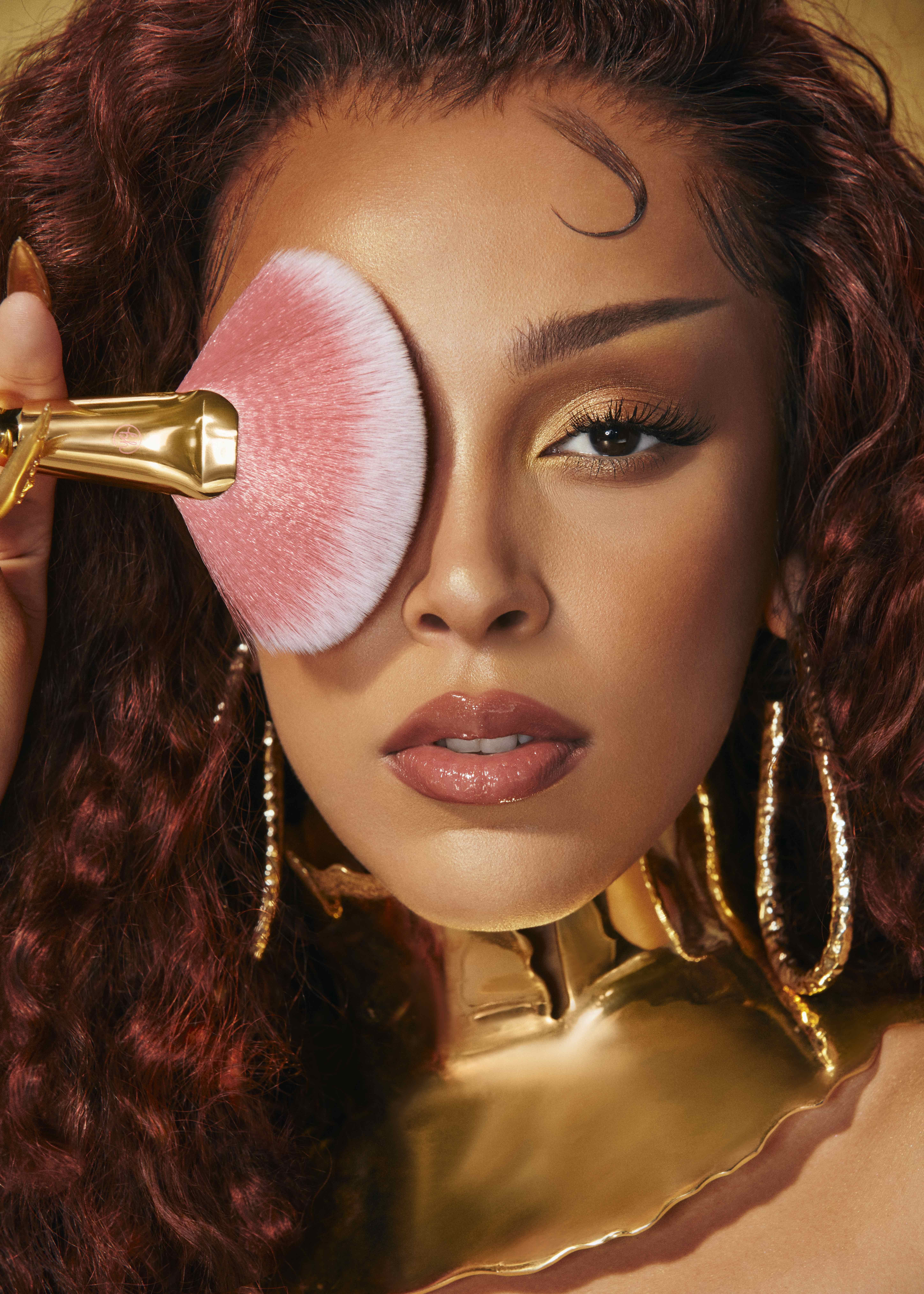 For skincare, Doja loves using Tatcha products—from cleansers to moisturizers—in her daytime routine. "Tatcha is a fantastic brand—I used to struggle with acne a lot, and it has completely changed my skin. I use their entire routine every single day." For Doja's nighttime skin routine, she relies on K-Beauty brand Glow Recipe. "I just slap on their Watermelon Mask and Avocado Mask," she says. As far as fragrances go, the star is really into Byredo's Black Saffron perfume. "I love Black Saffron Eau de Parfum by Byredo; it has a musky scent that's really good. I realized that as a kid, I always loved the smell of candy—also vanilla and flowers—but as an adult, I've been trying to get into that world of musky scents, and this fragrance is a great starting point," she says.
A true beauty lover, Doja is no stranger to bold, adventurous makeup looks, with her latest seen on the red carpet at this month's MTV Video Music Awards. "I think my favorite beauty look of that night was for sure the violet smoky eye for the first carpet look with the lobster claw earrings and red latex socks," she says.
https://www.instagram.com/p/CTvRQZSr5Je/?utm_source=ig_embed&utm_campaign=loading
A post shared by MTV (@mtv)
The star's red-carpet VMAs outfit was created by legendary designer " data-vars-ga-product-id="42fe3700-f88d-4a79-a571-3bf0dfcee6bc" data-vars-ga-product-price="0.00″ data-vars-ga-product-sem3-brand="" data-vars-ga-product-sem3-category="" data-vars-ga-product-sem3-id="" data-affiliate="true">Vivienne Westwood, who Doja says is one of her biggest beauty inspirations. "She's always taking things in a different direction," Doja says of Westwood, "and doesn't seem like she's trying too hard, but is still this peacock of glam to me. I love the way she wears her blush—blue or green some days, or it's red, and it's, like, who else is doing that? And also, she's a woman. She's doing all these fun things that maybe you would relegate to a younger crowd, but she's really just expressing herself, forever, and it's beautiful."
Aside from fashion, Doja draws beauty inspiration from her first love, music. Currently, she's a fan of Norwegian artist Aurora's painterly makeup looks. "She does really fun—I guess you could call it editorial—but really fun liner and painty kind of looks. She'll do a no makeup-makeup look but with this beautiful, carefully placed war paint on her face," she says. "The looks always mean something and have a story behind them, so I really admire her for that."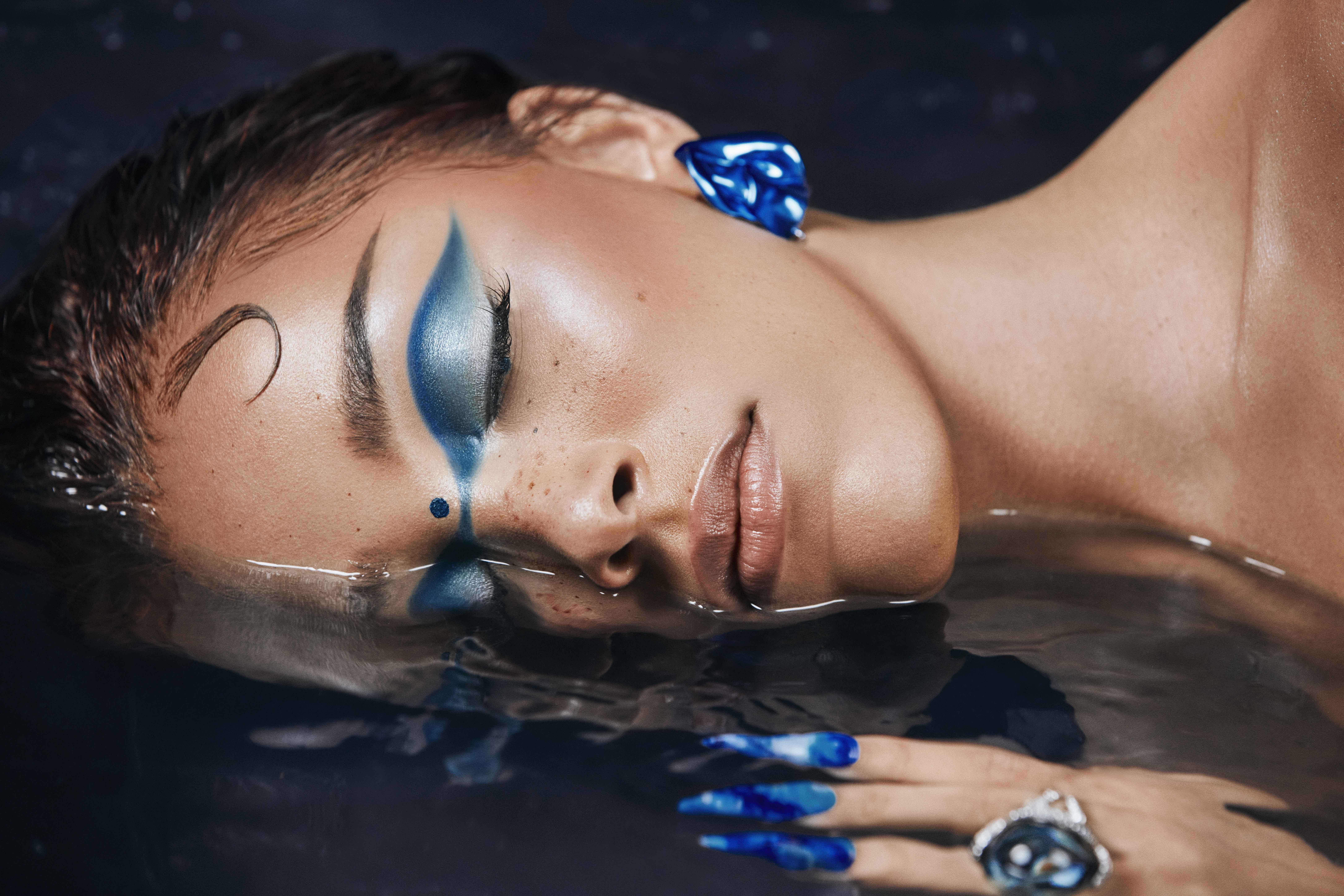 Doja's favorite type of makeup style? Something wearable that looks like it came directly out of the pages of a fashion magazine. "Anything editorial that can come off as casual is really fun to try," she explains. "For instance, glossy eyes. It's literally a texture that changes your whole look from head to toe. If you add something glossy all over the lid up to the brow bone and wear it all day—it's something we need to learn, because it looks so goddamn good. Glossy eyes are hot—it's like, the hottest thing."
The star is very into simple yet expressive, statement-making makeup that allows her to still feel like herself while wearing it. "You're still you. You're not changing the way your face looks, but there's still a very dramatic and fun kind of look that feels fresh, but still creative and bright, and stands out," she says. "Those kinds of trends I'm really into, and really excited to get into more in the future."
The BH Cosmetics x Doja Cat collection starts at $9 and is available now in-store and online at " data-vars-ga-product-id="936f067a-b735-4443-8f51-95682e4b3ef1″ data-vars-ga-product-price="0.00″ data-vars-ga-product-sem3-brand="" data-vars-ga-product-sem3-category="" data-vars-ga-product-sem3-id="" data-affiliate="true">BHCosmetics.com. Look for it starting October 3 online at Ulta.com.
Source: Read Full Article