Believe It or Not, Meghan Markle's Dark Nail Polish Actually Breaks Royal Protocol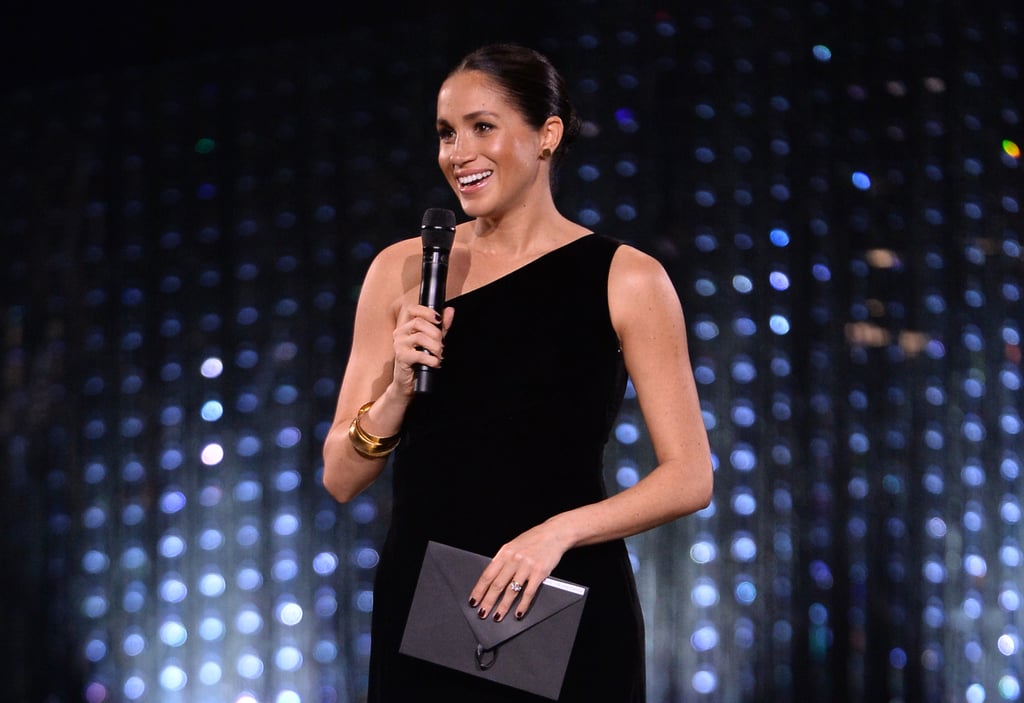 Meghan Markle is not afraid to push the envelope a little bit, especially when it comes to royal protocol. On occasion, the Duchess of Sussex will veer away from tradition, like when she wears a messy bun sans hairnet or shows PDA with Prince Harry. She strayed from the alleged royal rules once again on Dec. 10 when she chose a deep nail polish color for her surprise appearance at the 2018 British Fashion Awards.
Normally Markle follows in her sister-in-law Kate Middleton's pedicured footsteps and opts for a neutral or pink shade during official outings. Essie's Ballet Slippers is a royal favorite — Queen Elizabeth II has worn it for 29 years. For the Fashion Awards, however, Markle went full dark to match her black Givenchy gown. Can you blame her? The shade is striking. Plus, rumor has it the queen doesn't care much for royal protocol these days anyway. Hey, some rules are made to be broken.
Source: Read Full Article