Historic defeat in parliament leaves Brexit plans foundering
A big, historic defeat in parliament has left British prime minister Theresa May's Brexit plans foundering, with new questions over her leadership and an imminent challenge to her government.
On Wednesday May's government will face a vote of no confidence, called by Labour leader Jeremy Corbyn, that could trigger an election.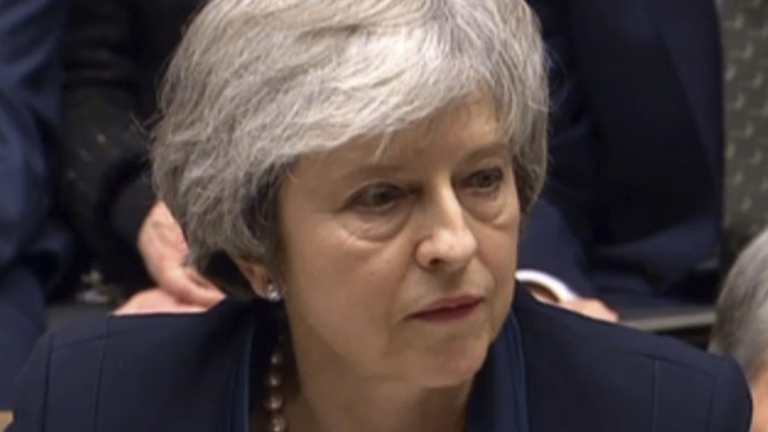 Britain's Prime Minister Theresa May speaks after losing a vote on her Brexit deal, in the House of Commons.Credit:PA
After eight days of debate the House of Commons rejected the deal that Theresa May negotiated to govern the withdrawal of the UK from the European Union by a large margin; 432 to 202.
The previous worst-ever defeat for a British government was in 1924 when Ramsay Macdonald's Labour minority government lost by 166 votes.
Scores of pro-Brexit defectors from May's Conservative party doomed the deal, voting 'no' because they believe the deal did not deliver either sovereignty or opportunity for the country.
They voted alongside most of Labour's MPs who hope they can now trigger a general election.
Anti-Brexit demonstrators react after the results of the vote on British Prime Minister Theresa May's Brexit deal were announced in Parliament square in London.Credit:AP
The vote came after a day of fractious debate at the end of which May had called on the parliament to make a "historic decision that will set the future of our country for generations".
MPs could "deliver on our promise to the British people" or "break that promise and endanger trust in politics for a generation," May warned.
More to come
Source: Read Full Article