The 13-Year-Old Girl Who Went Missing After Her Parents Were Brutally Murdered Was Found Alive Last Night
Jayme Closs, the 13-year-old Wisconsin girl who went missing after her parents James and Denise were murdered in October, was found alive last night—87 days after her parents were shot to death.
According to Minnesota's Star Tribune, a woman in Gordon, Wisconsin—a rural area located about 70 miles north of where Jayme was last seen—was walking her dog when a bedraggled Jayme approached her asking for help. They went to the nearest neighbor's house and knocked on the door to use the phone.
"This is Jayme Closs! Call 911!" the neighbor reportedly said. Kristin Kasinskas, the homeowner, was the one who opened the door. She and her husband Peter let the two inside while they waited for the police.
"It was like I was seeing a ghost," Peter said.
While she was in their home, Jayme said little about her disappearance, and the Kasinskas couple indicated that it seemed like she didn't know much about where she had been held. From the little that Jayme did say, they thought she'd been in one place for most of her disappearance.
Jayme was found in an area called Eau Claire Acres, a cluster of about 30 cabins that are mostly unoccupied during the winter months. Last night, police erected roadblocks leading up to one house in particular, and a 21-year-old named Jake Thomas Patterson has been charged for both the death of Jayme's parents with two counts of first-degree intentional homicide and one of kidnapping.
At a press conference, Baron County Sheriff Chris Fitzgerald alleged that Jayme was the only target, and the man went to the Closs' house for the purpose of kidnapping her.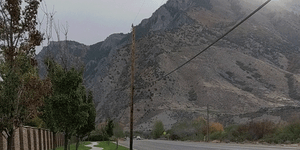 The police's search for Jayme was extensive. Thousands of people joined search parties. The FBI got involved and even offered a cash reward, but they found few solid leads.
Jayme's aunt, Sue Allard, reported that Jayme was taken to the hospital after she was found. Her family is relieved that after three months of searching, she'll finally be able to come home. "Praise the Lord," Sue told the Star Tribune. "It's the news we've been waiting on for three months. I can't wait to get my arms around her. I just can't wait."
Follow Emma on Instagram.
Source: Read Full Article