I Tried This CBD Foot Oil, and It Allowed Me to Wear High Heels With Zero Pain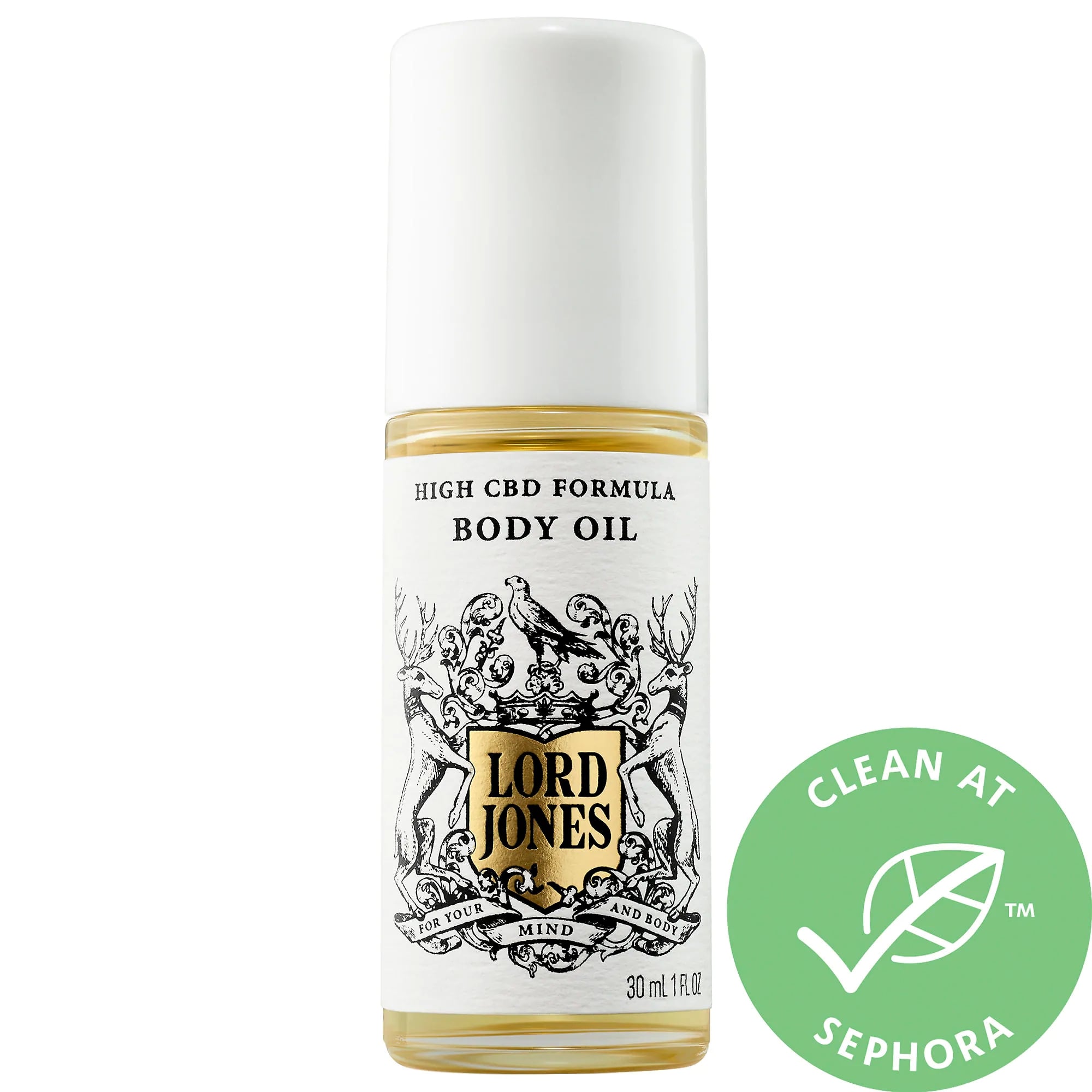 In the great debate of heels vs. flats, I feel pulled in both directions. I love how confident, powerful, and tall I feel in a pair of heels, but I also appreciate how comfortable I am in flats. That's why they usually win out when I choose my outfit every morning. Specifically, there are a couple of really pretty heeled booties that I have in my closet, but they've been banished to the back because they're too tough on my toes. When you're trying on shoes in a store, just because a pair is comfortable for five minutes doesn't mean it'll be comfortable for five hours, a fact I've learned the hard way. But when I tried the Lord Jones High CBD Formula Body Oil ($65), my world, and wardrobe, was forever changed.
CBD, or cannabidiol, is a naturally occurring compound found in cannabis, the plant used to make marijuana. CBD does not get you "high"; it's used as a natural relaxer and can be ingested via oils, chocolates, gummies, water, you name it. Now, companies are creating CBD-infused skin care to help with inflammation, and Lord Jones is one of our favorites.
To get specific with you, I bought a pair of pointy-toe navy booties I've wanted to wear for months. They go with everything, and they're polished and sexy at the same time. But they hurt, and after one day of pure torture, I'd given up on them. I'd heard that CBD oil did wonders for sore muscles and that many celebrities were rubbing it on their feet before award shows because, heels, so, feeling brave, I decided to give it a go. My first try was on a pair of heels I'd deem uncomfortable but not torturous. To my surprise, I felt no pain. I mean nothing. I was ecstatic but wanted to bring out the real challenge, my beloved blue boots. The oil comes in an easy roller ball, so I rolled it all over my foot, not wanting to miss an inch. Zipping them up felt so good, but what's even better is that, hours later, they felt just like a regular pair of boots. I was walking confidently without limping in agony.
Source: Read Full Article